How was your Thanksgiving? Ours was full of traveling, hunting, shopping, cooking and more traveling. But there is nothing like going back home to Alabama and Georgia. Thanksgiving came just in time too especially since I am back in the kitchen. This year I contributed creamed corn, spiced pecan pumpkin bread, apple pie, and pumpkin pie.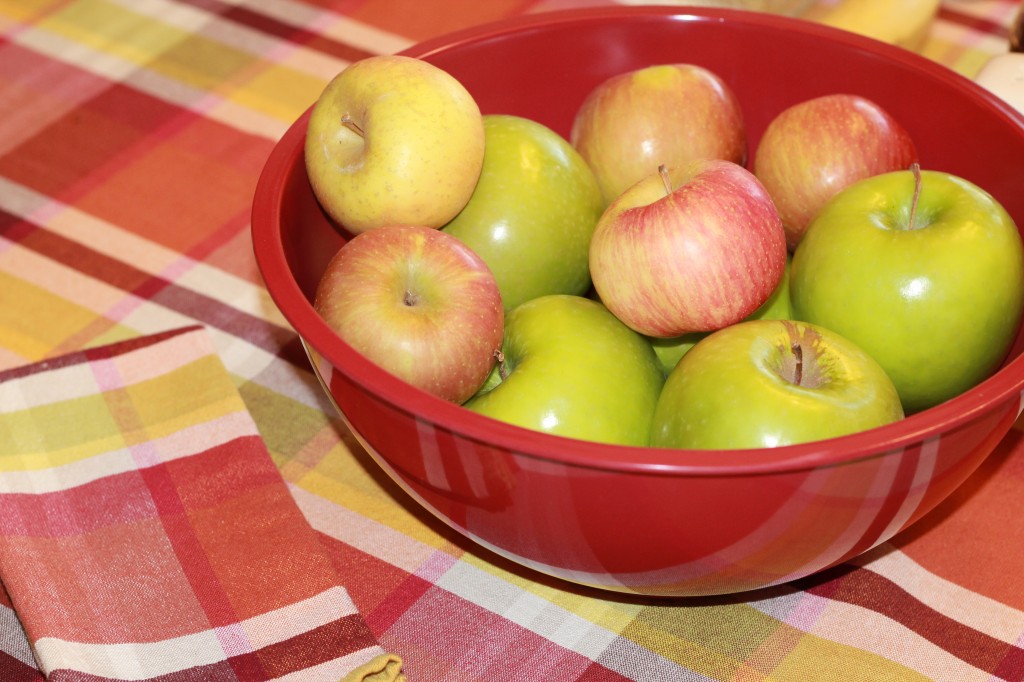 As you can tell we had a feast for Thanksgiving and it was only 6 of us. But we had some of the best dishes we have ever had! I don't know about your family but there are a few things that are always required at holidays for the Hall, Higgins, Hansen and Klein families. Seven Layer Salad is a must for John, Green Bean Casserole for my Uncle John, some kind of potato dish for me, and stuffing for Daddy.
Some of the other dishes that were also on the menu were turkey, ham, cranberry sauce, scalloped squash and peppers, grilled veggies, mashed potatoes, chipotle sweet potatoes, and gravy.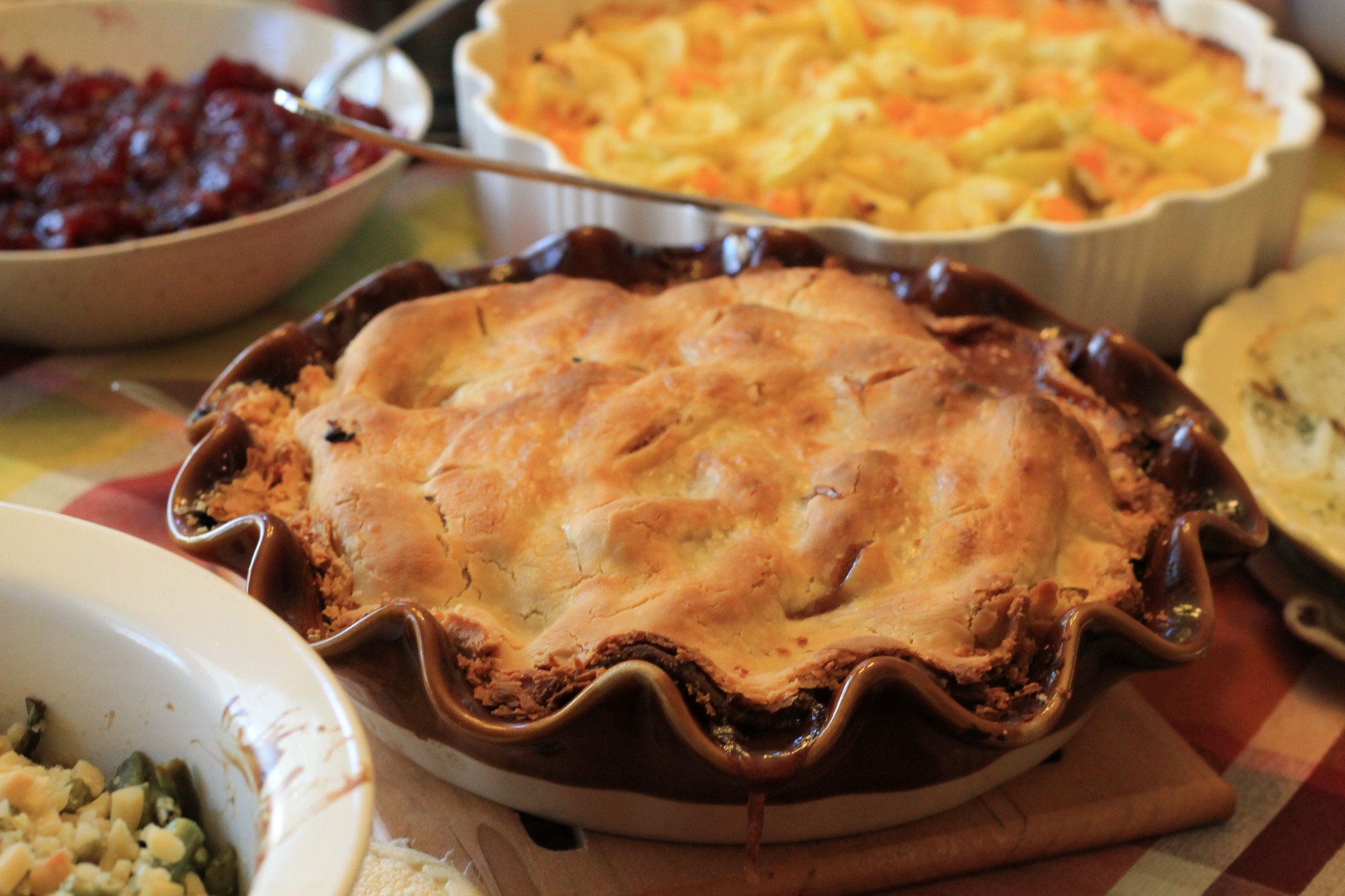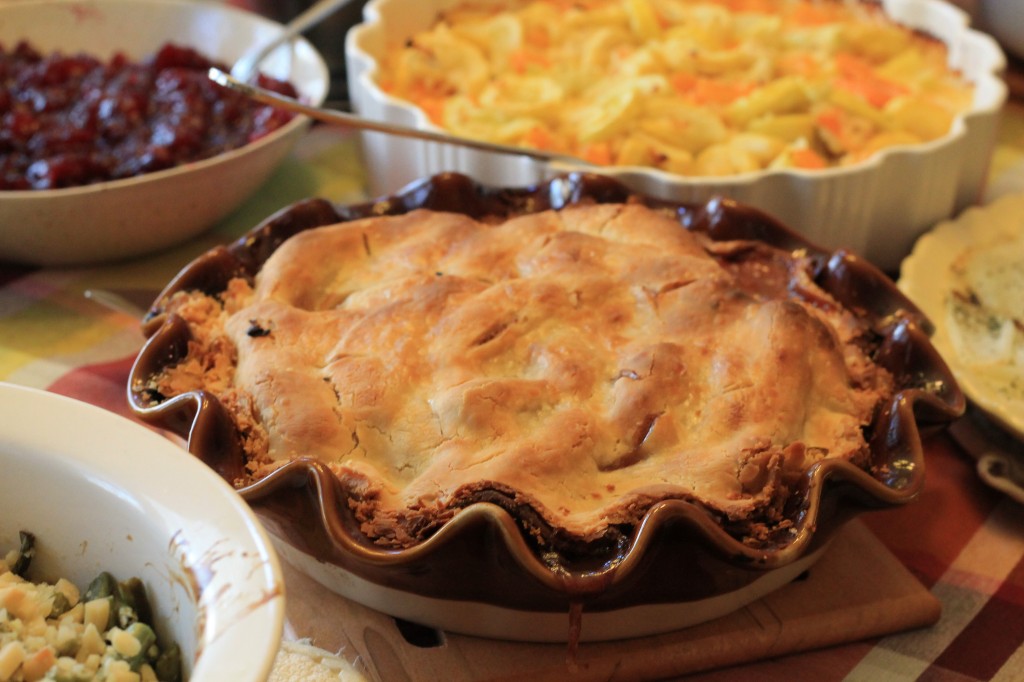 My all time favorite pie is cherry but I thought it would be fitting to do an apple pie since our little blueberry the baby is the size of an apple right now. And of course since homemade apple pie is on my food bucket list.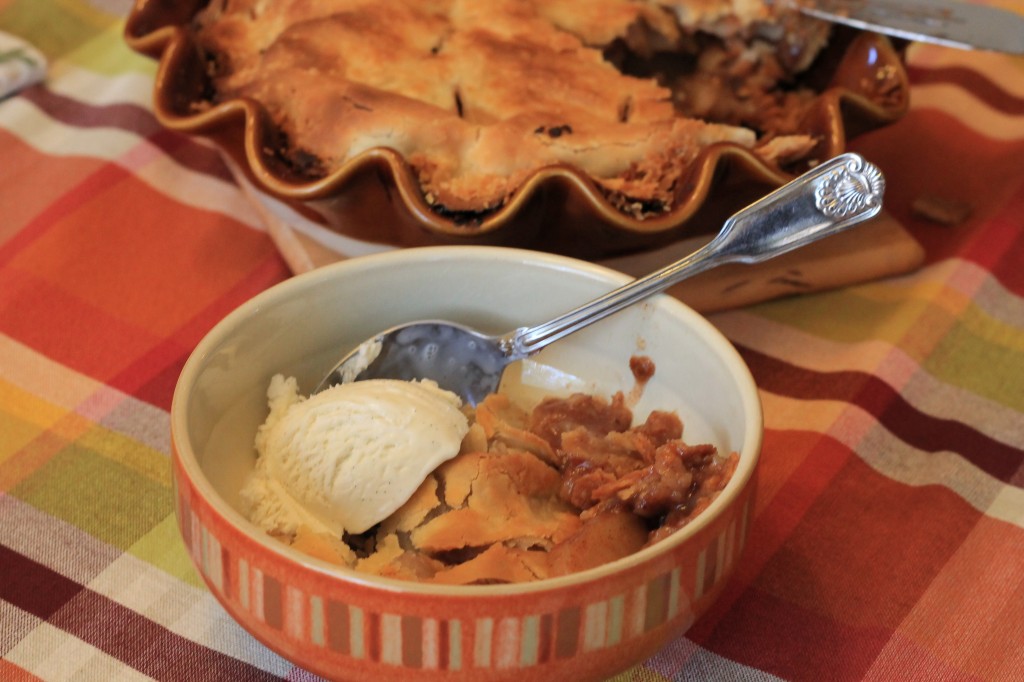 Do you dig into dessert right after the huge meal? None of us could so we of course turned on football and a couple hours later ate the desserts. There was nothing better than warm apple pie and a scoop of vanilla bean ice cream to finish off this wonderful meal. Next thing on my list is to make pie crust from scratch.
Menu for the Week
Chicken Piccata & Vegetables
Creamy Asparagus Soup
& Panera's Grilled Cheese Quail &
Spinach Salad with Sweet Potatoes and Toasted Walnuts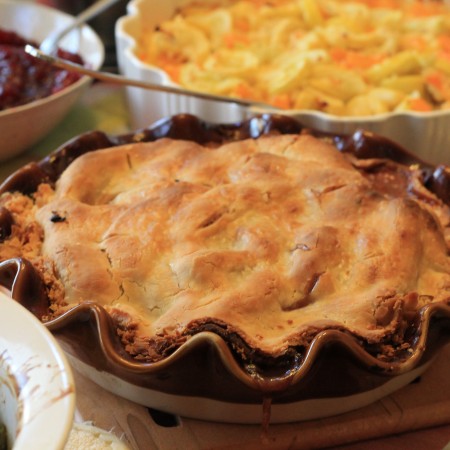 Recipe Card
love it? rate it!
Apple Pie
Ingredients
6

apples

peeled, cored and cut into wedges

2

unbaked pie crusts

1/4

cup

brown sugar

3/4

cup

sugar

3

tablespoons

flour

Dash of salt

2

teaspoon

cinnamon

1

teaspoon

nutmeg

1

teaspoon

vanilla

3

tablespoons

butter - cut into small pieces

Extra:

Wax paper or aluminum foil

Beans or Pie Beads
Instructions
Preheat oven to 425 degrees.

Mix the the both sugars, flour, salt, cinnamon, nutmeg, and vanilla in a large bowl. Add in apples and make sure they are all fully coated with the sugar mixture.

Lightly grease the pie plate with non-stick spray before putting in the dough. Place dough in pie dish and trim and crimp edges of dough.

Line pie dough with wax paper and fill with beans or pie beads. Bake the crust for 10 minutes, then remove it from the oven and take out the pie weights and the wax paper liner. This will ensure a non-soggy bottom crust.

Add pie filling to pie dish. Place pieces of butter all over mixture.

Cover with top pie crust. Make scalloped edges. Make small slits all over pie crust - I generally do about 6-7.

Cover with foil to prevent excessive browning. Bake for 40 minutes, then remove foil and bake for an additional 10-15 minutes. After removing the foil be sure to watch the pie - depending on your oven temperature it may take less time.

Take pie out of oven and let it sit on wire rack for 2 hours before serving (that is if you can wait).
Notes
Depending on the size of the apples, you might need 1 or 2 more if they are small. I typically use 3 granny smith and 3 gala.
did you make this recipe?
Make sure to follow on Pinterest @easyrecipesfromhome for more easy recipes!