Obviously I love to cook but there have been days when I get home lately that I plop myself on the couch and do not want to get up until I go to bed. Rarely do I ever actually get to do this, but I am sure you all know the feeling. I do wish though that I could know in advance when those days will occur so I can be prepared for dinner in the crock pot. This is an easy side dish that only takes a few minutes to prepare!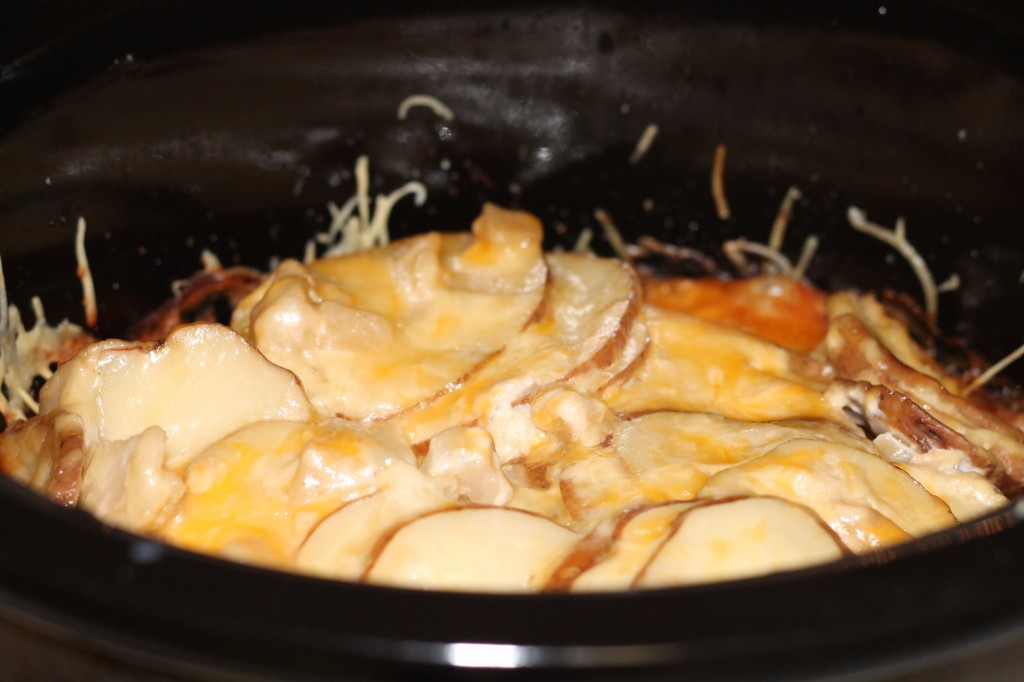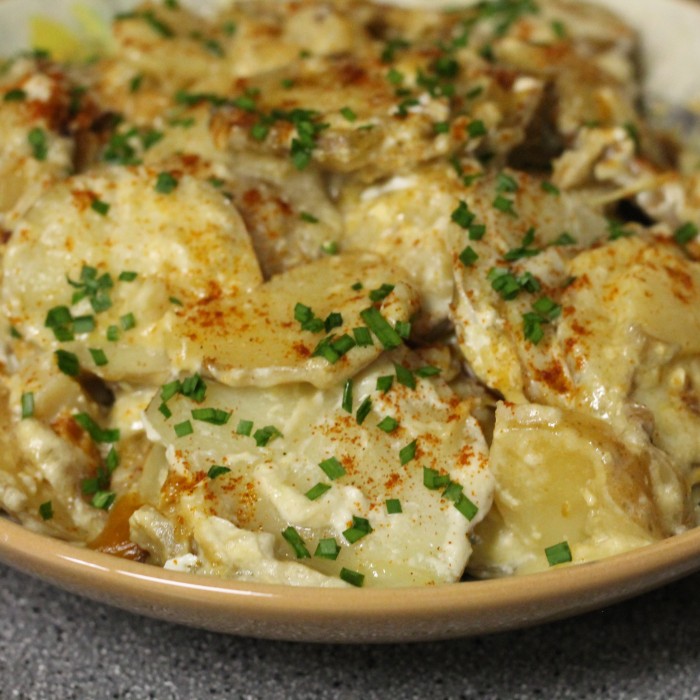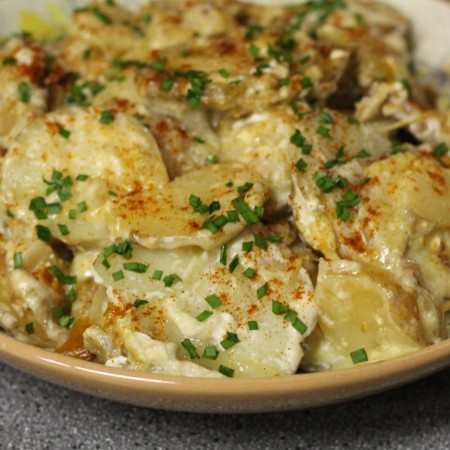 Recipe Card
love it? rate it!
Slow Cooker Scalloped Potatoes
Make these easy, cheesy Slow Cooker Scalloped Potatoes to accompany any main dish! With only about 15 minutes of prep time, these crockpot scalloped potatoes are an easy side dish to make for busy weeknights or anytime you don't really feel like cooking!
Ingredients
1

cup

sour cream

1

can condensed cream of potato soup

1

tablespoon

Worcestershire sauce

2

teaspoon

dijon mustard

2

pound

small red potatoes

if you use large - cut them in half

1/2

cup

cheddar cheese

shredded

1

cup

swiss cheese

shredded

1

teaspoon

paprika

chives

for garnish
Instructions
Using a mandolin, thinly slice potatoes.

In large mixing bowl, add sour cream, can of potato soup, Worcestershire sauce, and dijon mustard. Mix together and add in potatoes until they are well coated.

Spray crock pot with cooking spray (this helps so the cheese won't burn on the edges when added). Spoon 1/2 potato mixture into crock pot, then top with half of each cheese. Repeat next layer with remaining potatoes and cheeses.

Cook on high 3 1/2 - 4 1/2 hours or 7-8 hours on low.

Top with a sprinkle of paprika and chives.
Notes
I have found that it is important in the kind of sour cream you use. If you prefer a brand that is generally a little more runny/easier to pour I have found this makes the potatoes too soup like. I generally use the brand Daisy or Breakstone's.
did you make this recipe?
Make sure to follow on Pinterest @easyrecipesfromhome for more easy recipes!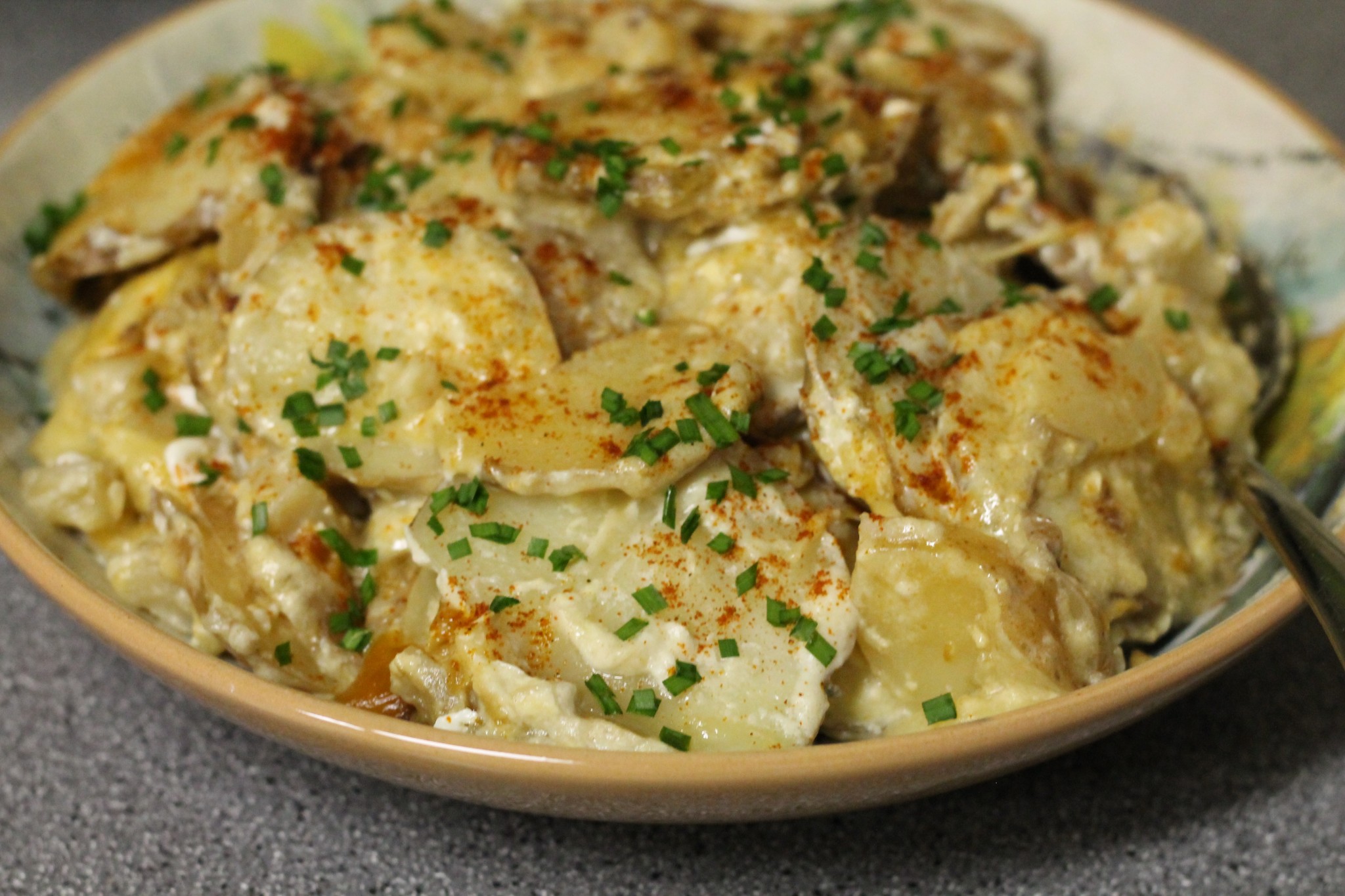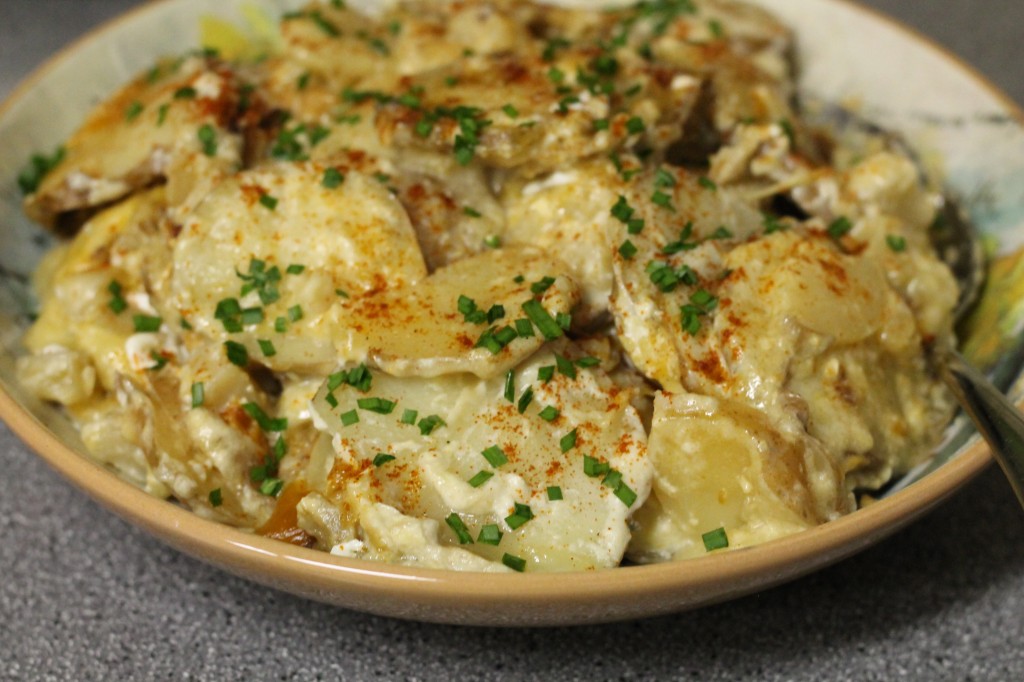 Pictures updated November '13
Menu this Week
Pork Chops Smothered in Beer, Bacon, Onion Relish (preparing for April's Beer Month)
Sesame Soba Noodles & Asian Meatballs