Amelia isn't here yet but my sleep schedule is definitely getting ready for her. Since we went to the beach last week I have been wide awake at 1:30 in the morning – which is when I wrote this post earlier this week (sorry John if the bright lights kept you up).
I finally finished her nursery – Can't believe I now have two nurseries!
Her room is a little bit of an odd shape so we decided that it will be a nursery/playroom – hence the couch set up but it will definitely be great for sleeping there when she arrives!
And over here will eventually be all their toys and books, etc. Yay for eventually getting them out of our living room (well I can at least dream).
Big boy is walking like crazy these days. He has been walking about 6-10 steps now for a couple of weeks now. But he took off at the beach and pretty much barely crawls anymore. Again our messy house – I swear he is the sweetest little hurricane that leaves everything in it's path…
The plan was to have a Friday Feedings post last week when I was at the beach but then we still had two whole days left of vacation which meant I would miss sharing more amazing eats from down there.
This by far was my favorite meal down there – Pecan Encrusted Snapper with Sweet Potato Puree and Smoked Tomato Beurre Blanc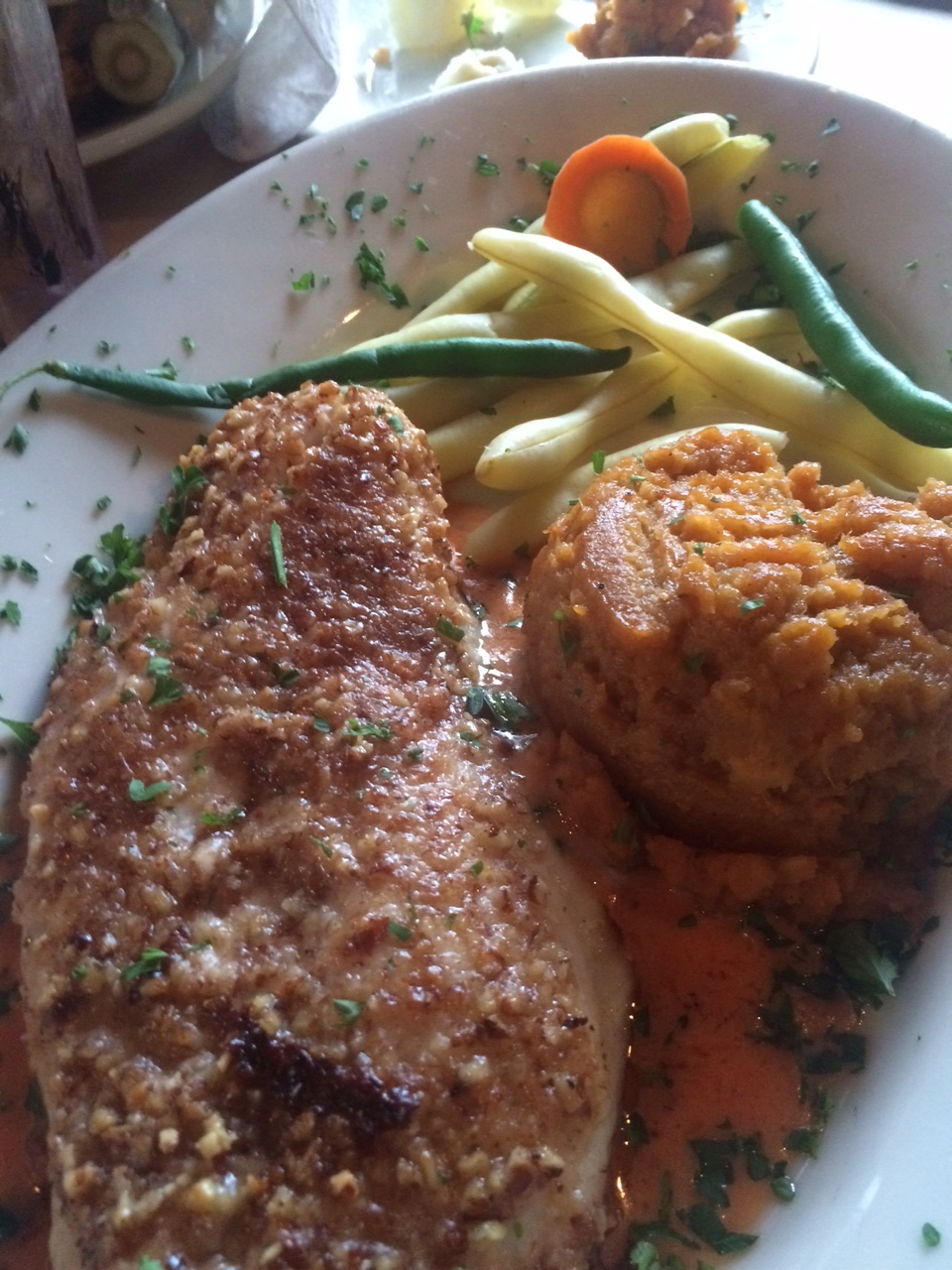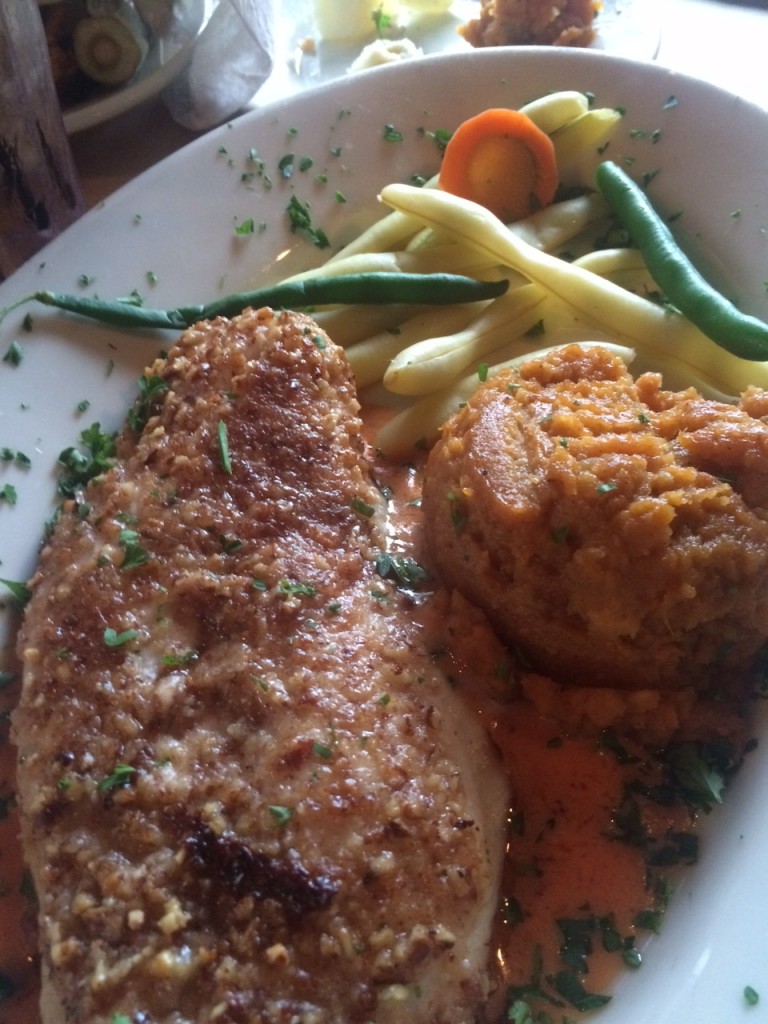 We of course ate at Great Southern Cafe so I could have baked oysters (obviously no raw ones for me).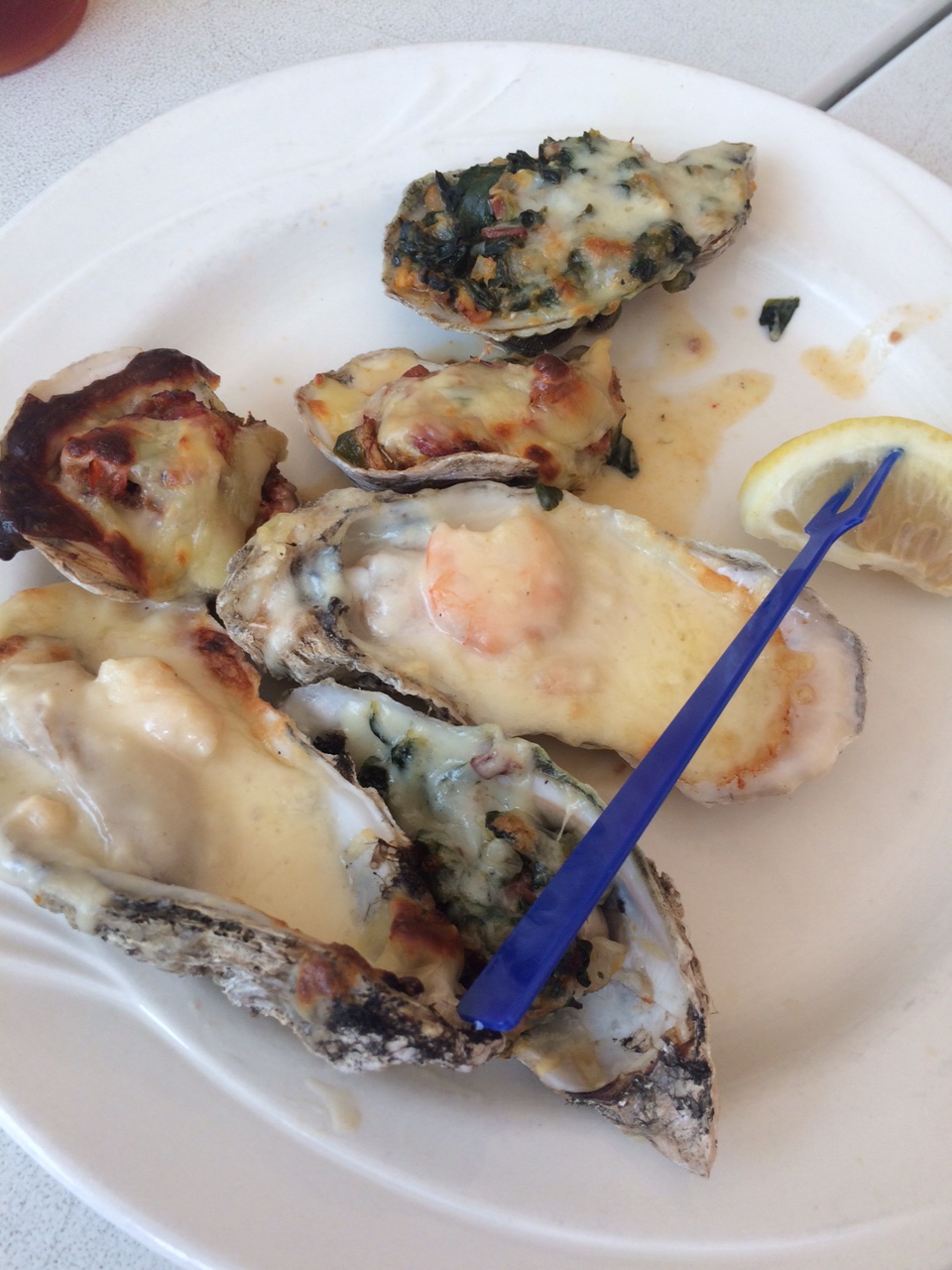 And then I went back a day later for breakfast with one of my childhood friends who was down there as well. I originally wanted the Crab Cakes and Fried Green Tomatoes Benedict with Gouda Grits.
You see there are a few components missing from this picture. I asked them to hold the hollandaise – because of raw eggs and then when I got it I thought well I probably shouldn't be eating the poached eggs since they are still a little too runny. (Pregnancy downsides)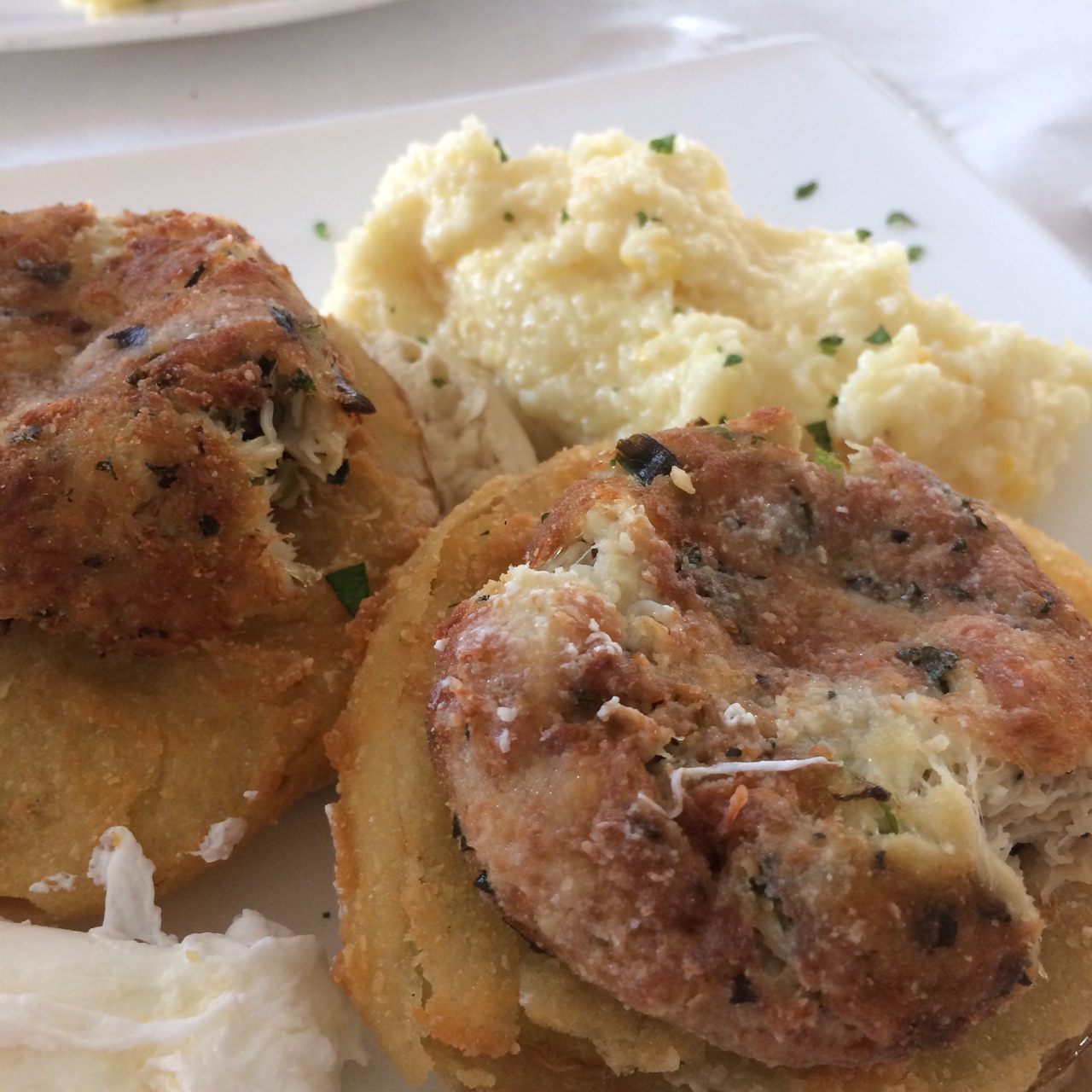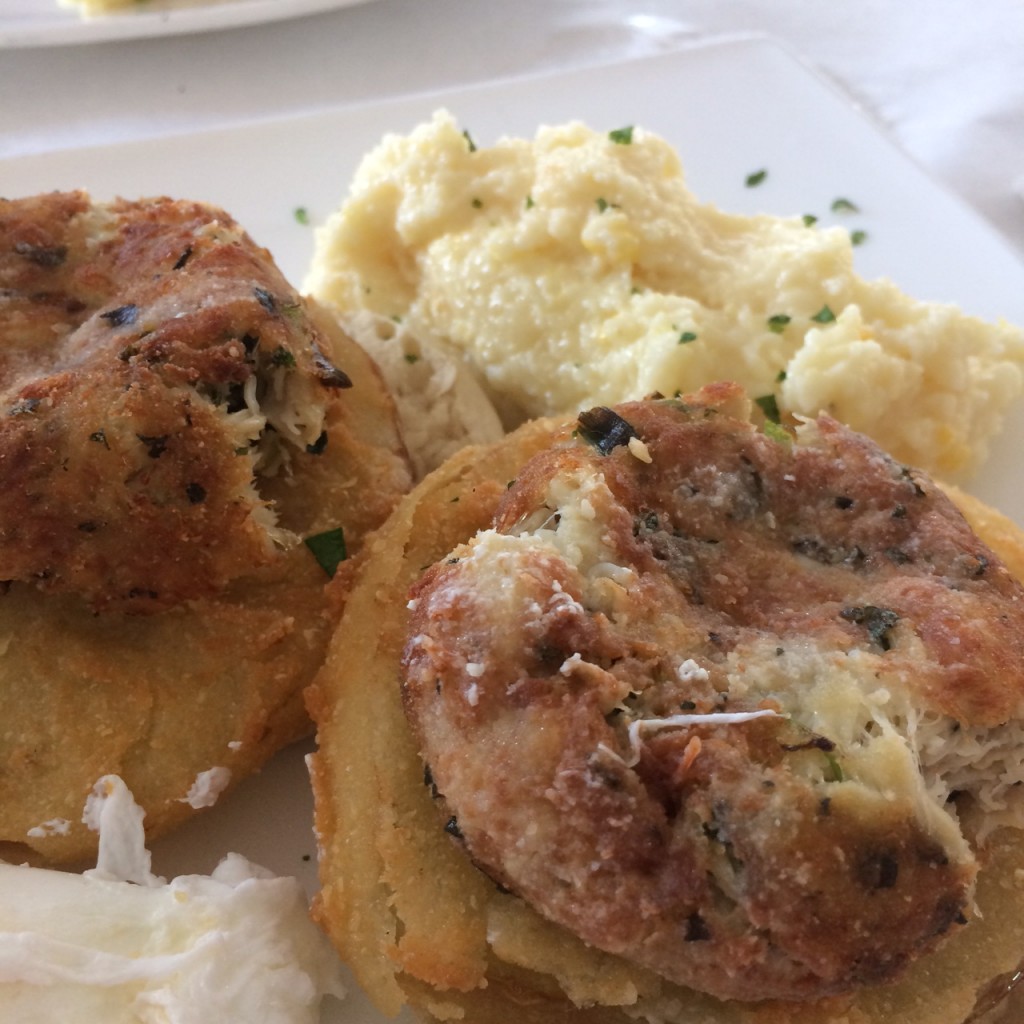 Hence no sauce but I made do….
This was our first family trip to the beach and it was filled with such great memories!
Even though John only got to join us for the last couple of days John Grayson had so much fun playing in the sand with his daddy!
In My Kitchen Lately…
While we were down there I made this Baked Seafood Dip with some fresh crab and shrimp (can't wait to remake it at home)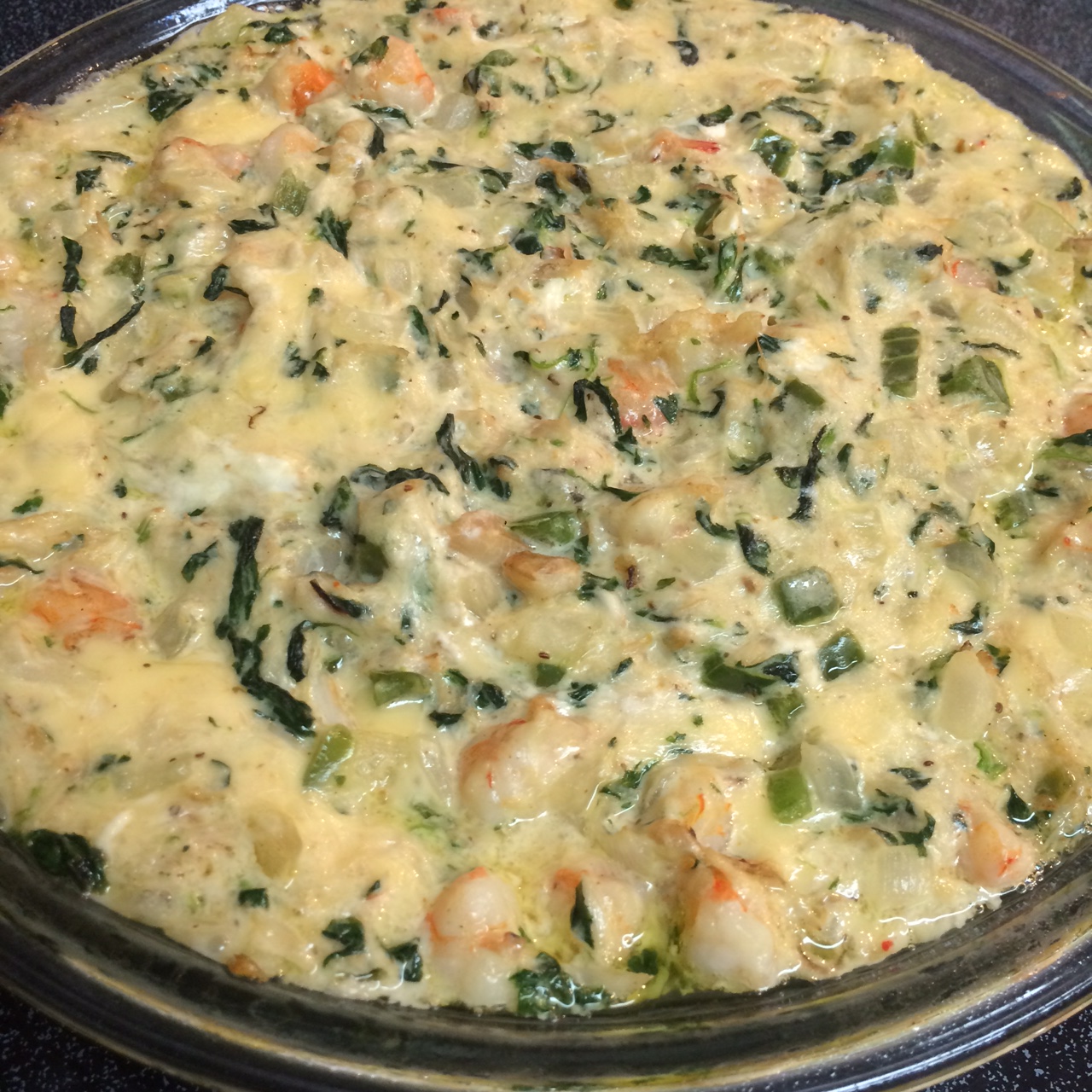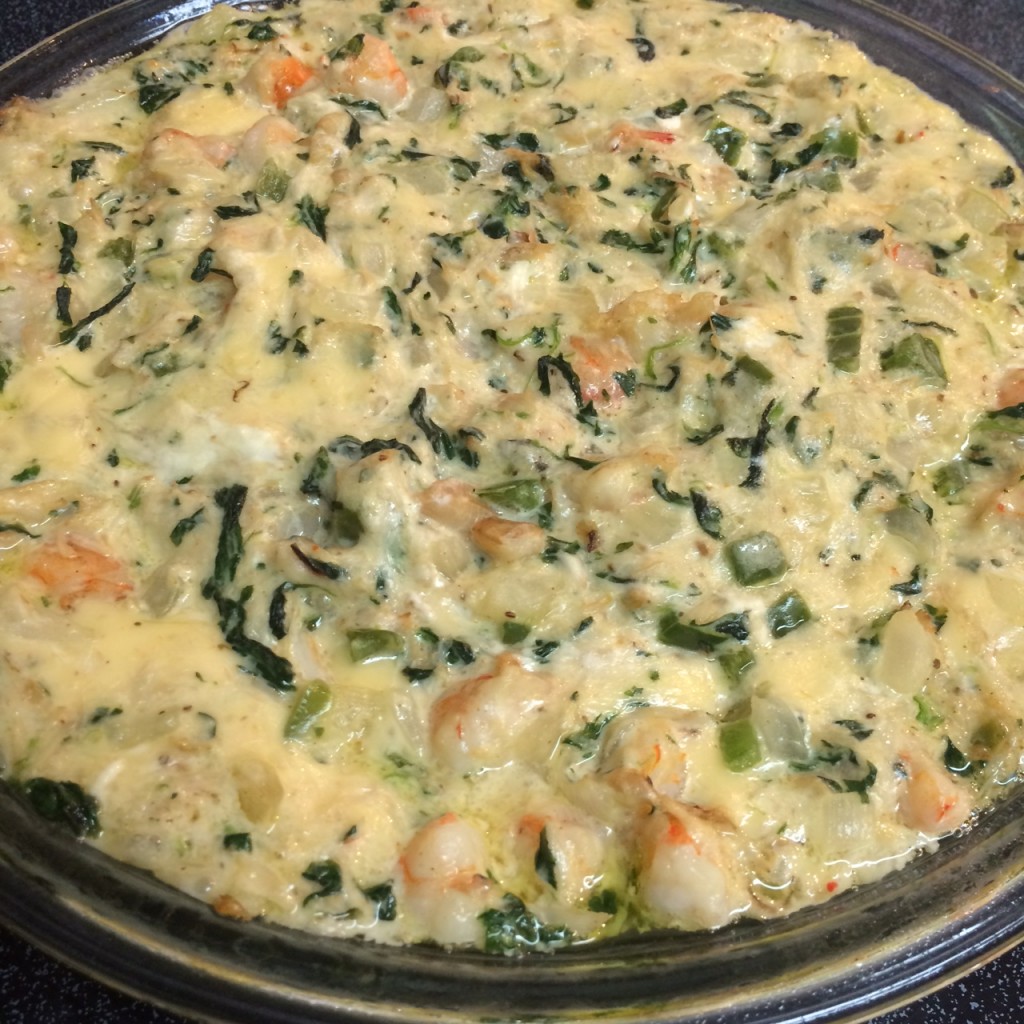 With as much BBQ as we eat I finally decided it was time to have my own baked beans recipe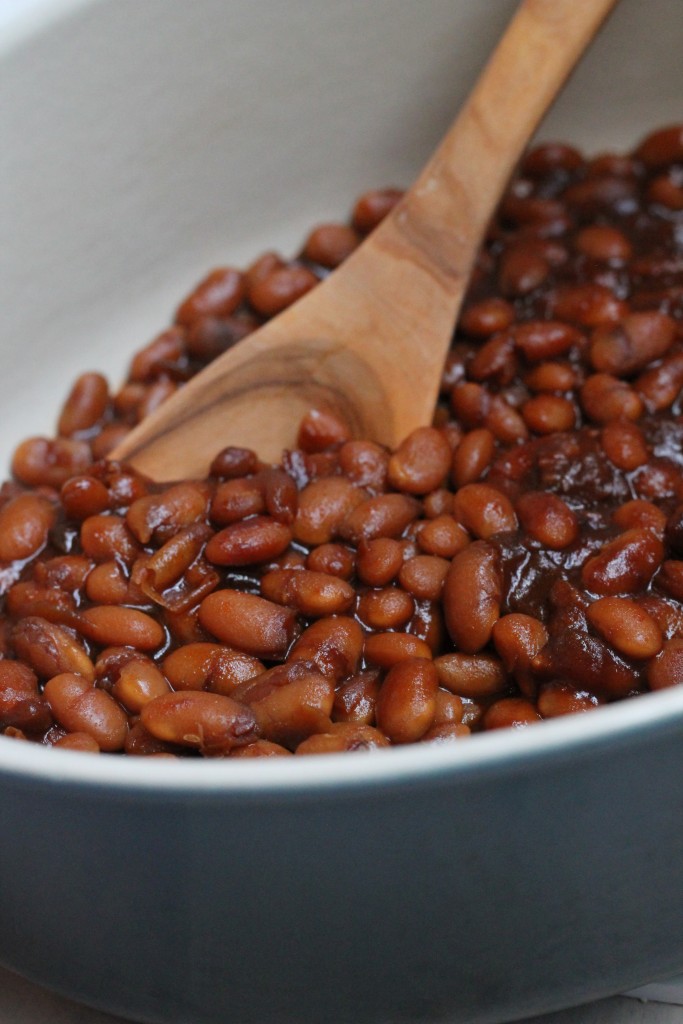 Fig, Goat Cheese, and Prosciutto Appetizer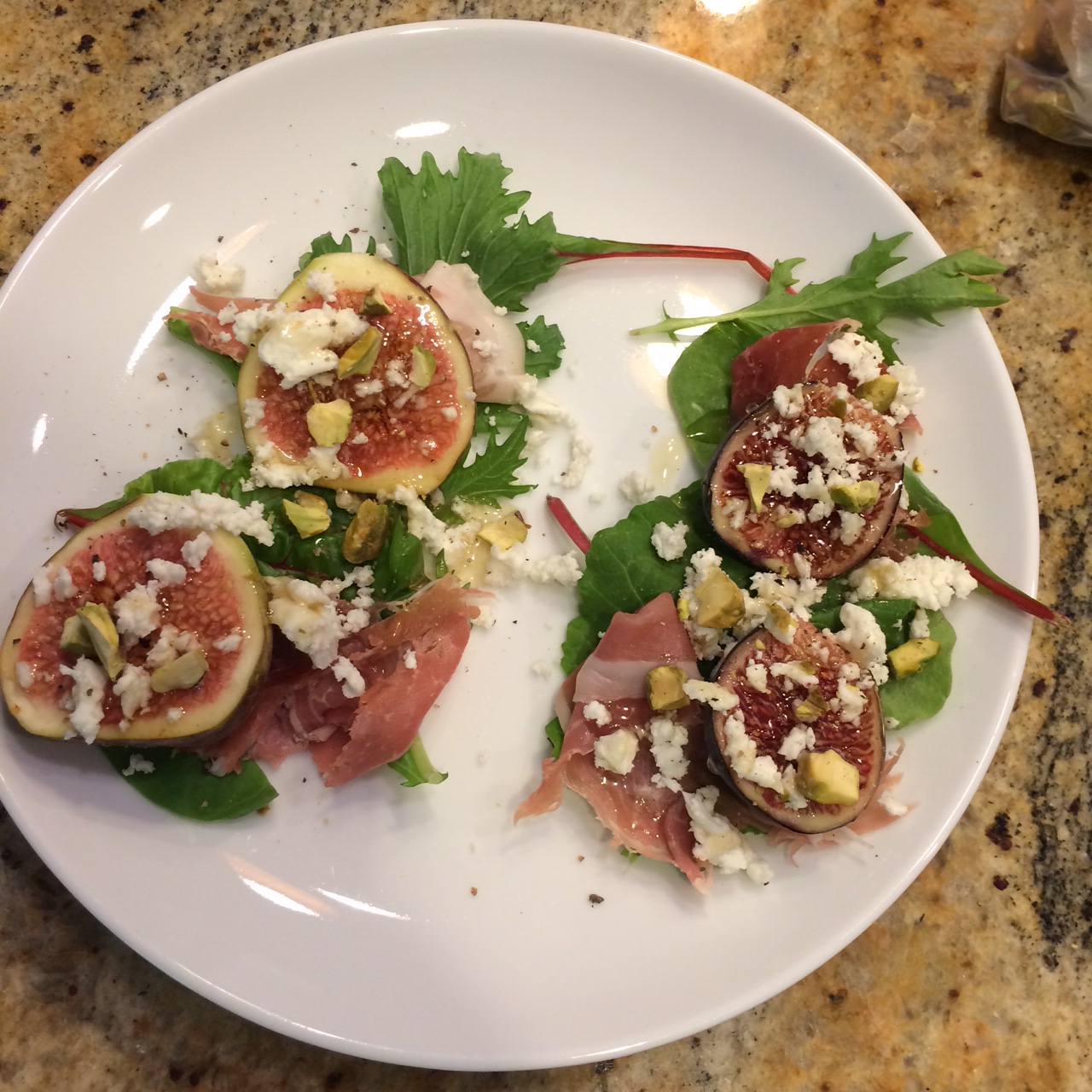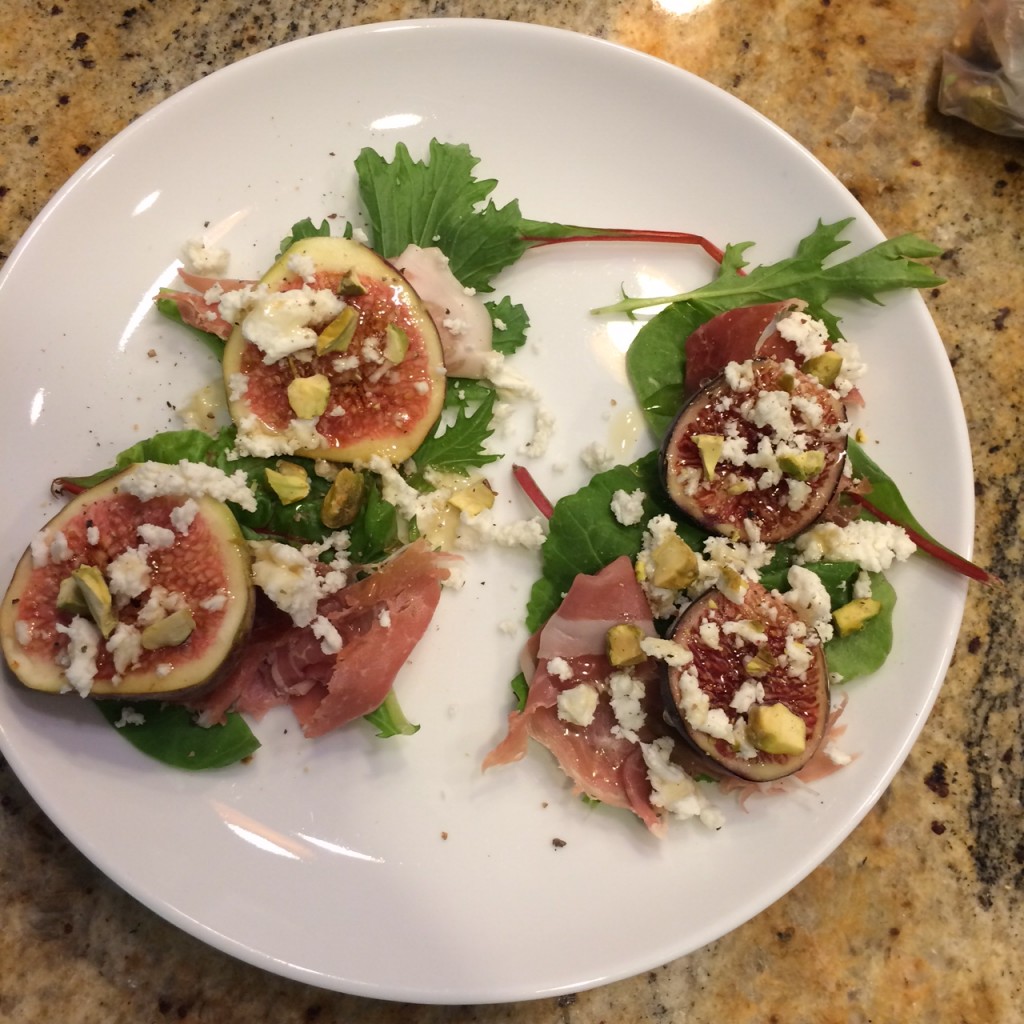 I guess that's all for now – I mean like my Instagram profile says I pretty much only take pictures of food and my baby.
Menu for the Week
Basil Pistachio Pesto Ravioli with Asparagus and Pea Salad
Pulled Pork Nachos