With summer slowly coming to an end I am not ready to give up grilling, BBQ or much less these baked beans!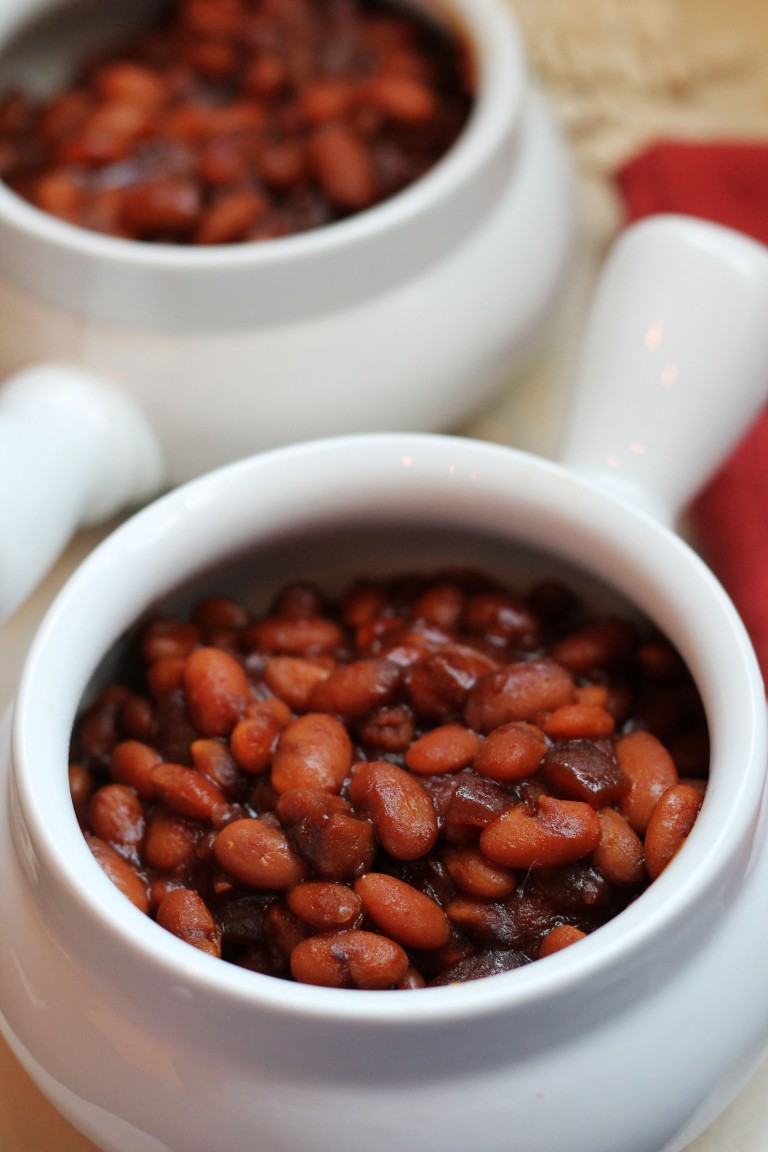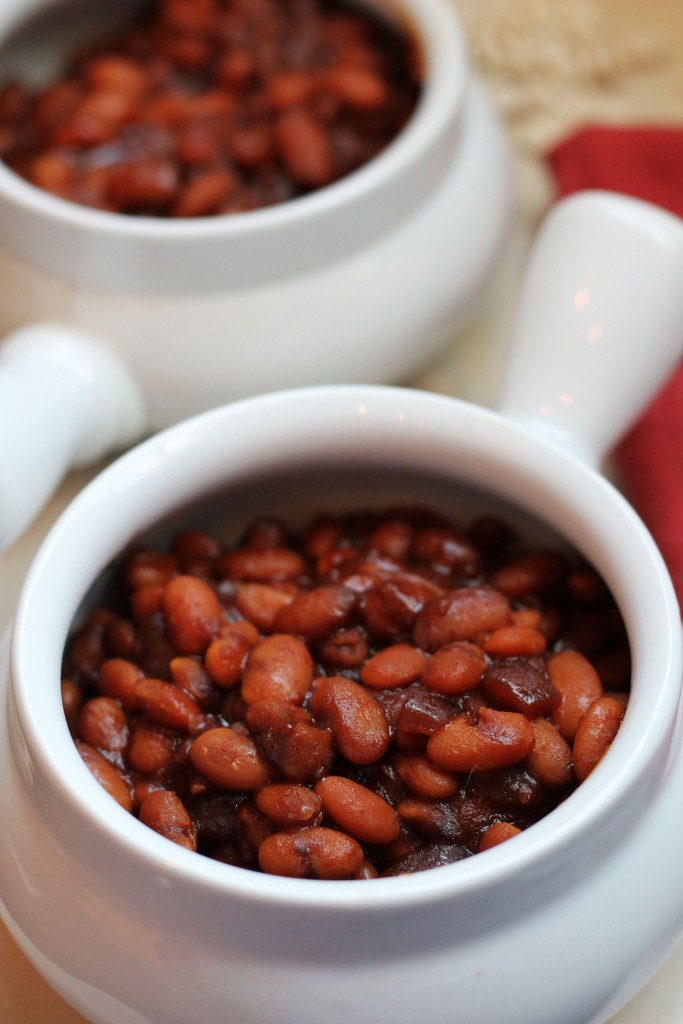 Technically fall starts September 23 (my due date). But let's get real – in the South, fall begins when college football is here. And yes my countdown for that continues – 16 days!
Let's get down to some very important business…yes I am having a baby in 5 weeks but because I might start stressing about it the more I think of it. You know I am innately a nester – add the pregnancy to it and I come up with a to do list 50 gazillion billion things to do – did I mention I decided to recently clean out our entire garage on my own? Crazy I know.
So let's talk my other favorite thing – TV. You all know that I am obsessed. Did I mention the husband even tried to convince me we don't need it?!? I mean I'm a stay at home/part time work from home mom that needs to escape from reality every so often.
Summer shows: Big Brother – I don't like anyone left so not a happy camper. Suits and Graceland are about to end which drives John crazy because then all he has are my shows. But then in about 4 weeks all the shows come back and that's not even counting the 8 new ones I will probably get hooked on. Geez I have a problem (kind of like cookbooks), I realize this.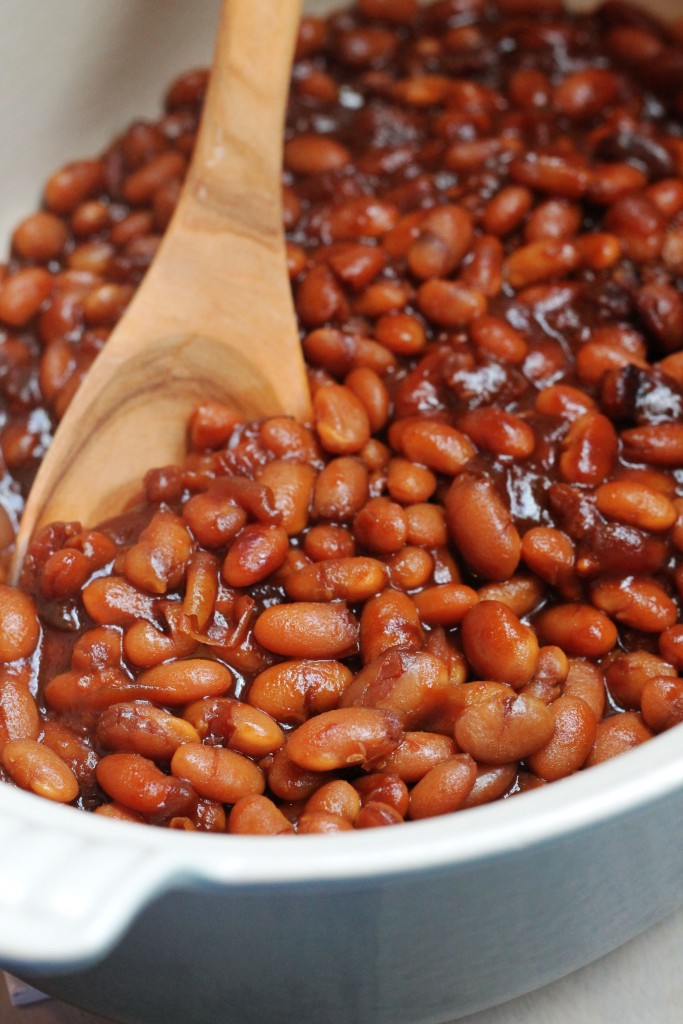 Obviously you are not here about TV are you? You are here about the beans!
Do you make your beans from scratch? Maybe I'll try the crockpot method next time because no matter how long I soaked them before cooking them, they were just not the tender consistency I wanted. And let's be honest spending hours in the oven wasn't working for me and won't really work for my new mommy of 2 schedule next month.
Now you all know by now the husband is the main taste tester I have and generally he gives most recipes two thumbs up (other than that my mess of gazpacho I made once). But when I made these he was super impressed. My interpretation: these are definitely better than the can version and better than most BBQ restaurants. Okay so my interpretation of that might be a little overboard but I don't care.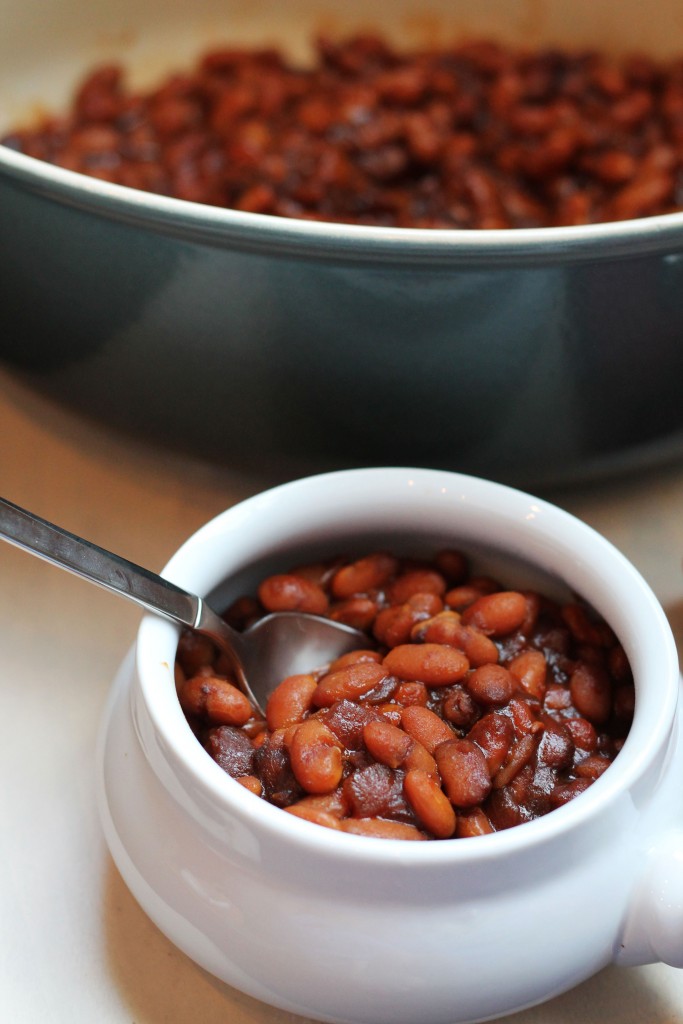 Now all you need to prepare for your last summer barbecue is some pulled pork, creamy coleslaw, and some macaroni and cheese. And to finish it all off don't forget some ice cold tea and watermelon for dessert!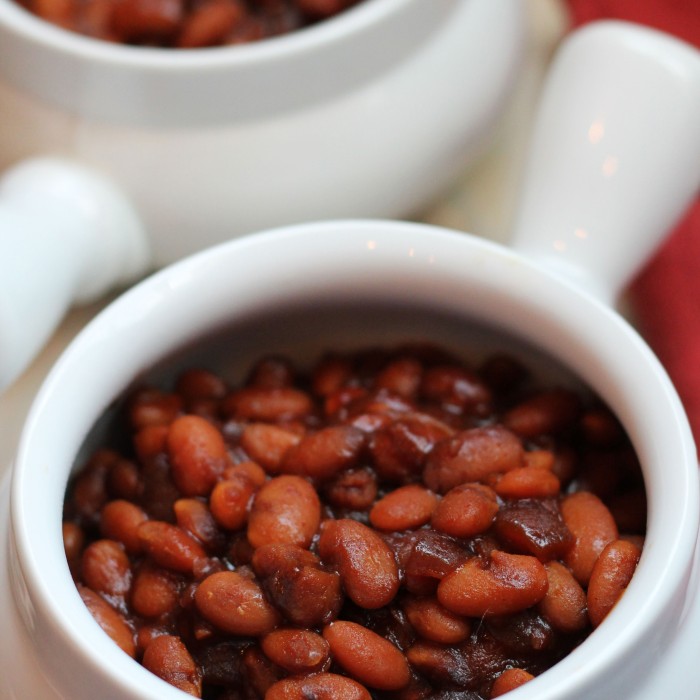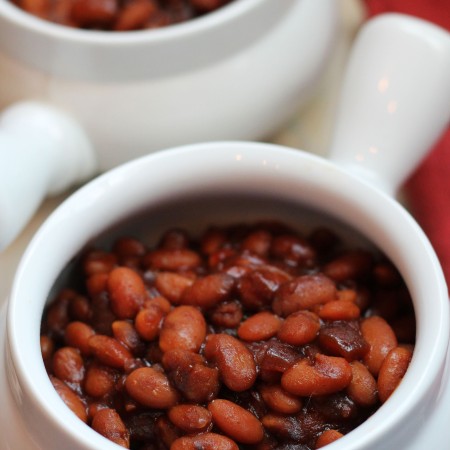 Recipe Card
love it? rate it!
Baked Beans
Ingredients
2

cans Great Northern White Beans

rinsed and drained

1

cup

white onion

diced

1/4

cup

molasses

3/4

cup

barbecue sauce

1/3

cup

light brown sugar

1/3

cup

ketchup

1

tablespoon

Worcestershire sauce

1

tablespoon

mustard powder

1

teaspoon

garlic powder

1

teaspoon

salt

1

teaspoon

black pepper
Instructions
Preheat oven 350 degrees.

Combine all ingredients in a large bowl. Stir well.

Transfer to a large baking dish prepared with cooking spray.

Place in oven covered and bake for 45 minutes. Uncover and bake for 15 minutes.

Let dish sit 5 minutes before serving.
did you make this recipe?
Make sure to follow on Pinterest @easyrecipesfromhome for more easy recipes!