Back in January John and I traveled home to help throw a baby shower for our friends. With two other couples we decided to do a BBQ. The only thing missing from this shower would have been some Herb Cornbread.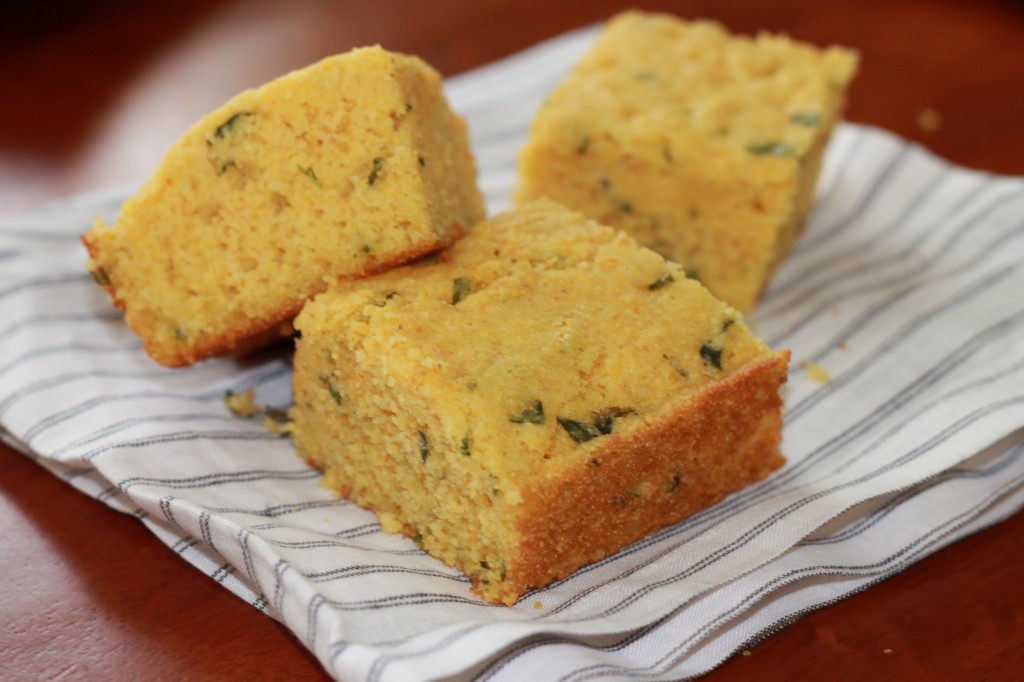 Now before I get to this flavorful cornbread – more about the shower. Meet Rebekah and Bryan the parents to be. To say we were excited would be an understatement since this would be the first baby in our group of friends.
We went with a fly fishing theme since the Daddy to be is an avid fisherman. Luckily my friends Jordan and Mackenzie handled the decor because we all know I don't decorate. I just handle food.
Even the hubby stepped in and did the table arrangements! Look at them I was super impressed! Note the flies wrapped around the napkins and the framed invitation which had a mobile hanging with different flies on them. Details like this made the shower perfect! And see those Rosemary Butter Cookies in the top left – yes those Martha Stewart cookies are going to get remade very soon!
In all seriousness I would have loved to have a first attempt at cooking for this many people but in the end we all decided catering was best. Traveling 8 hours, trying to cook for 40 people, all while 5 months pregnant probably would have been a disaster.
So we had Jim n Nicks bring in baked beans, coleslaw, mac and cheese, beef brisket, and pulled pork. Yes and who could leave out their famous cheese biscuits? But I am telling you I should have and probably could have handled at least cooking up some cornbread. I mean what goes better with barbecue?
So when we got back to Indy after kicking myself for not making any I had to whip up a batch. And since John Grayson is the spitting image of his father so far (craving BBQ right now) some pulled pork had to go along side of it.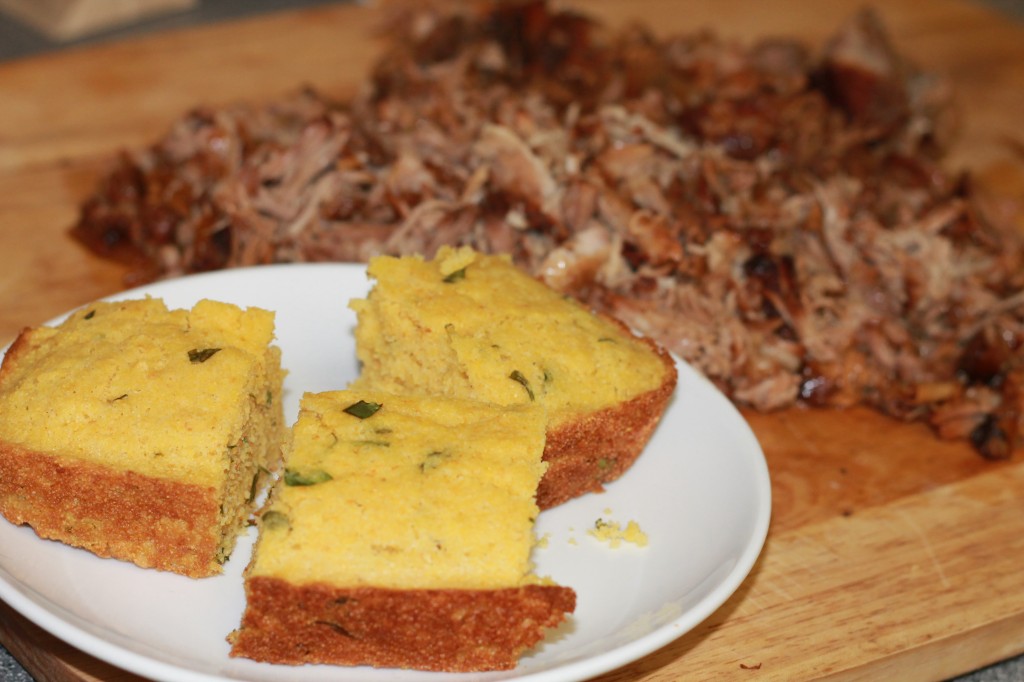 Most people like regular cornbread and truth be told there is something about a skillet cornbread with honey, but adding herbs takes it to another level. The best part about this recipe is that if you don't fancy the taste of tarragon or the other herbs I suggested feel to switch them out with your favorites!
These pictures of this cornbread is making John Grayson move around in my belly – probably because he is again craving some BBQ. Maybe the next time I make some we can try some jalapeno cheddar cornbread…I'll have to start working on a recipe for that!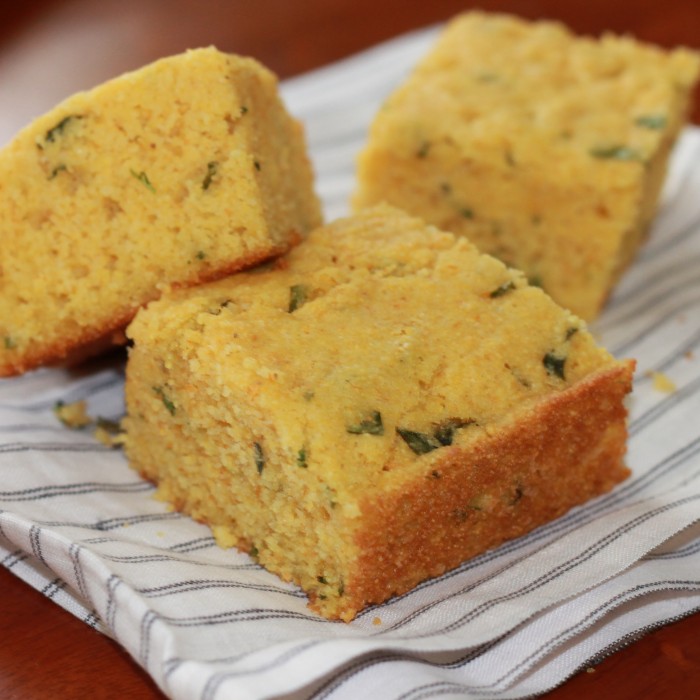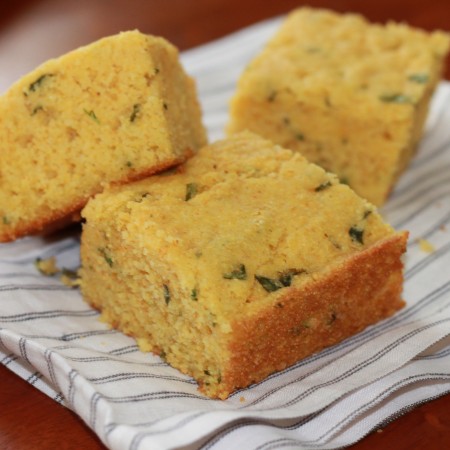 Recipe Card
love it? rate it!
Herb Cornbread
Ingredients
1 1/2

cups

yellow cornmeal

1

cup

all purpose flour

6

tablespoons

sugar

1

teaspoon

salt

1/2

teaspoon

baking soda

1/2

cup

unsalted butter

melted

1

cup

buttermilk

2

eggs

1

tablespoon

fresh tarragon

finely chopped

1

tablespoon

fresh basil

finely chopped

1

tablespoon

fresh parsley

finely chopped
Instructions
Preheat oven to 400 degrees. Butter a 8x8 baking dish.

In a large bowl stir together all dry ingredients. In another bowl mix together the melted butter, buttermilk, eggs, and herbs. Fold the wet ingredients into the bowl with the dry ingredients and mix.

Transfer to the buttered pan, smooth out the top.

Bake for 20-25 minutes or until a toothpick is inserted and comes out clean.

Let it sit for 10 minutes before serving.
Notes
Substitute any of the herbs with your favorites!
did you make this recipe?
Make sure to follow on Pinterest @easyrecipesfromhome for more easy recipes!