This Triple Berry Bread is bursting with flavor from the fresh raspberries, blueberries and strawberries and is perfect for everyone in your whole family.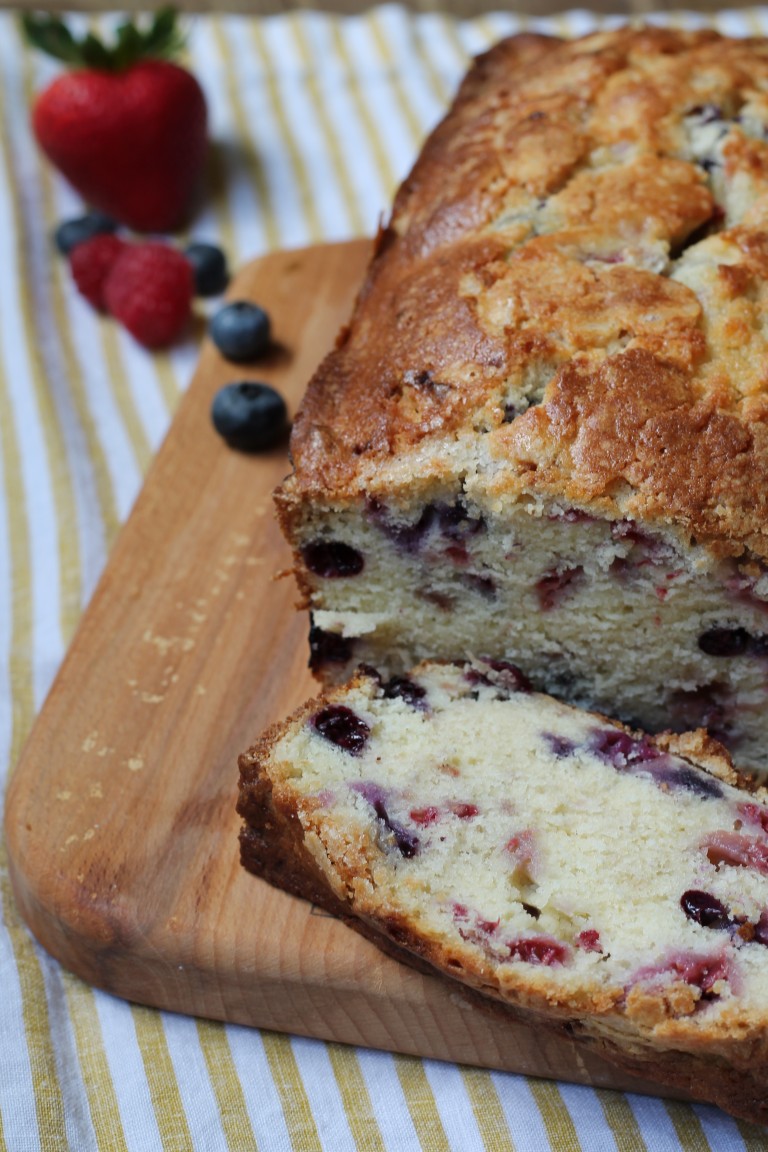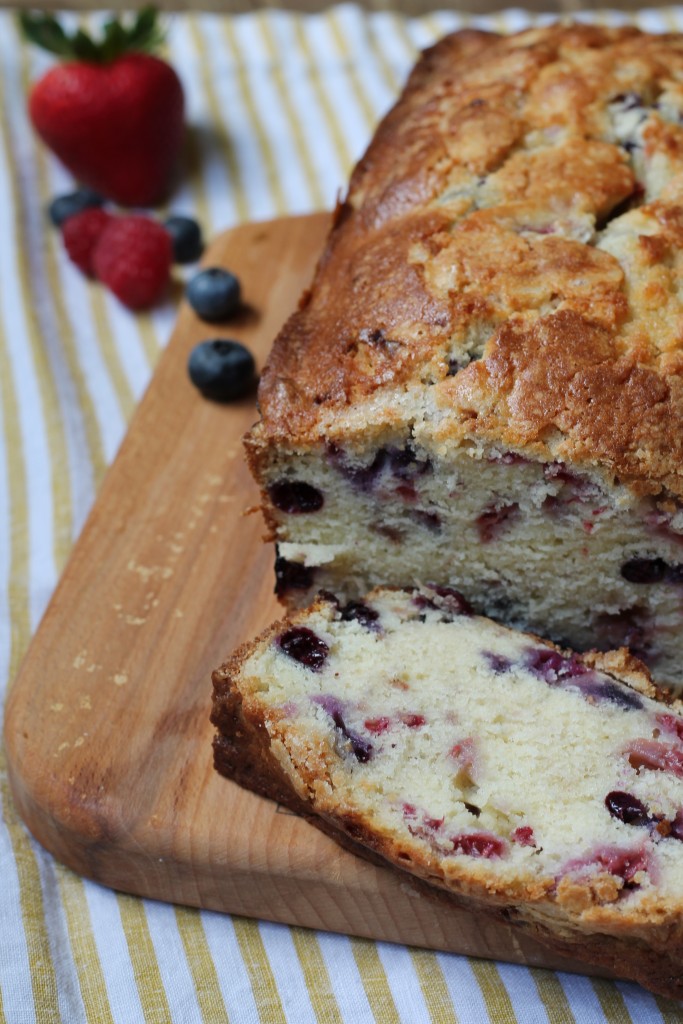 Do you ever have those mornings? Where you know it's going to be a long day? Just the other day I was going to make cereal and I pulled out a baby bowl for myself & then poured orange juice in it…not a good start.
That's when I wish I could snap my fingers and breakfast be ready. Now you can't just snap your fingers and this Triple Berry Bread will appear, but if you make it today – snap your fingers tomorrow morning and you will have yourself a nice little breakfast waiting on you.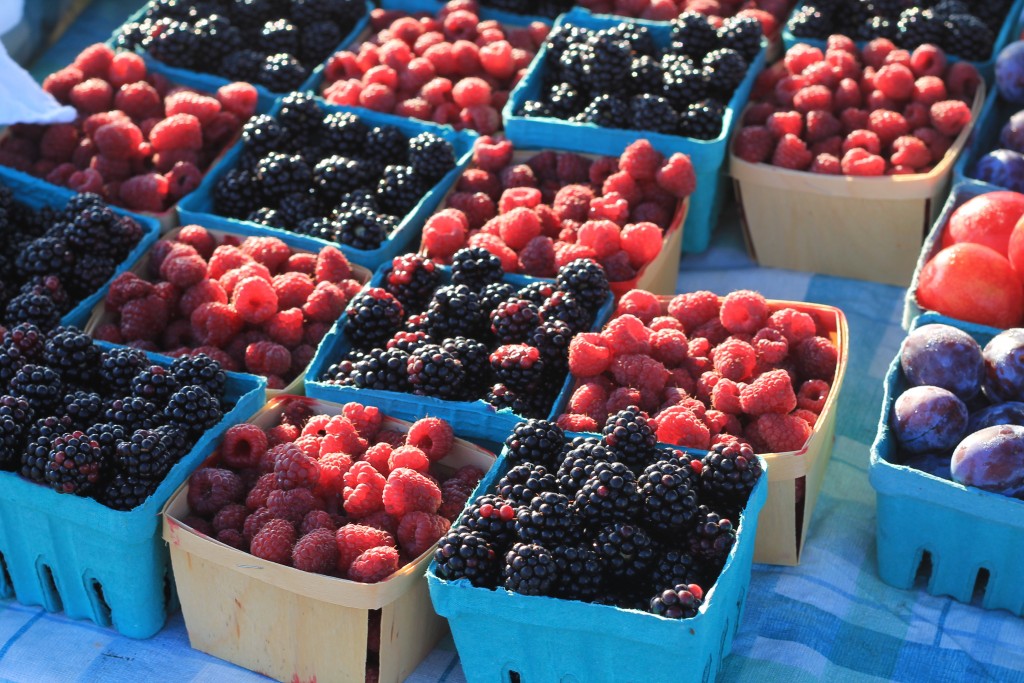 Berries are one of those things that can go in and on everything. Take oatmeal for example – love it with some berries. They definitely make the perfect jam! And they go in a lot of salads…you get the point. But if you don't like berries then this bread is not for you but let's be honest who doesn't love berries? How many times can I say the word berries in one blog post. Too many – Sheesh!
I love berries. You have so many options – raspberries, blueberries, strawberries, cranberries, blackberries, mulberries, goji berries…come to think of it I don't know if I have ever actually tried a mulberry or goji berry. Have you?
John Grayson is eating so much table food right now it is blowing my mind! He loves fruit – I mean I think most kids do. But this bread he devours it and leaves quite a mess on his face from it. And don't even get me started on the kid's love for blueberries. He makes this cute little noise for when I pull out the container.
The bread was inspired by this lemon blueberry bread I saw while watching one of my 80 million many cooking shows. So I got into the baking spirit.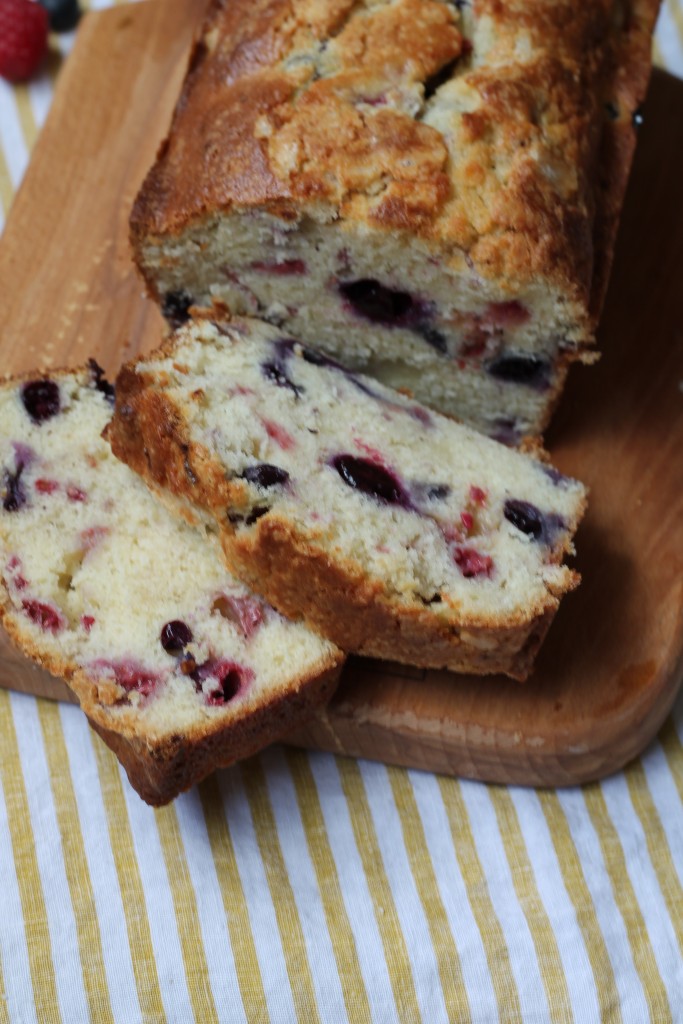 If you can, I highly recommend using fresh fruit since they are all in season right now. The best part about this recipe is you can switch out some of the berries. If you are not a fan of one of on the berries throw in more of another or even some blackberries. The juices of the berries release once baked and it provides for such a moist loaf of bread.
It's perfect in the morning with a cup of coffee or if you are me some chai tea. So wake up and enjoy!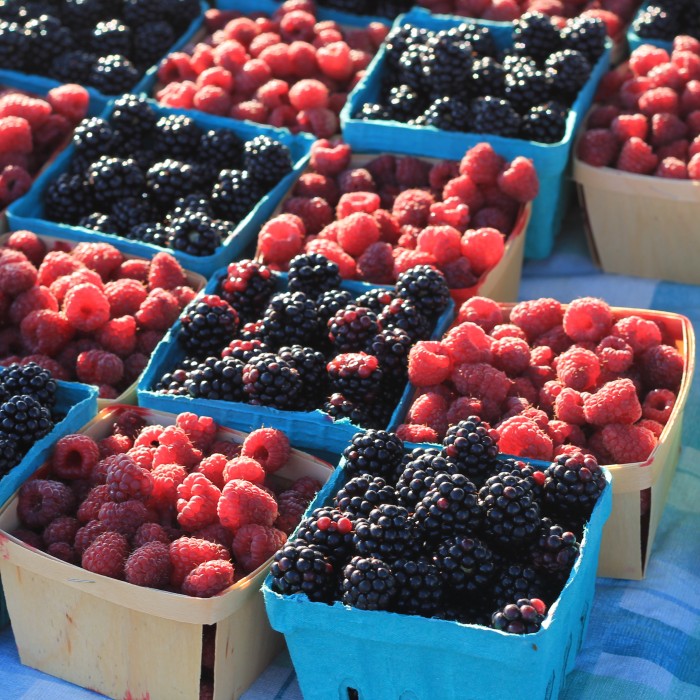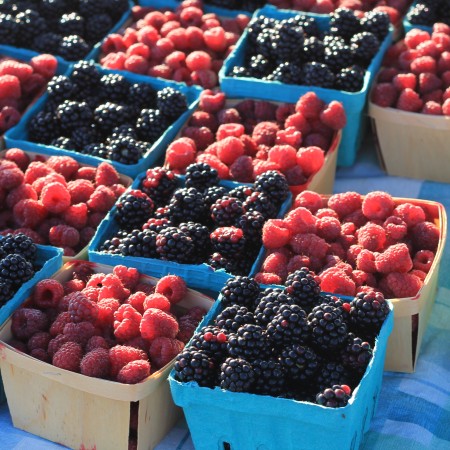 Recipe Card
love it? rate it!
Triple Berry Bread
Ingredients
1 1/2

cups

+ 2 tablespoons all purpose flour

divided

1/2

cup

raspberries

cut in half

1/3

cup

strawberries

quartered

1/2

cup

blueberries

5

tablespoons

butter

softened

1

cup

sugar

2

eggs

1

teaspoon

baking powder

1/2

cup

whole milk
Instructions
Preheat oven to 350 degrees.

Combine all 3 types of berries and 2 tablespoons of flour into a bowl (this prevents the fruit from sinking to the bottom of the bread when baking).

Beat together butter, sugar, and eggs.

To the butter mixture add the baking powder, half of the remaining flour (3/4 cup) and half of the milk. Mix. Then add the rest of the flour and milk. Mix.

Fold in the berries

Pour into a greased bread pan and bake for 1 hour or until toothpick is inserted and comes out clean. Let the bread cool for 10 minutes before slicing.
Notes
Feel free to substitute with any other berries or just one type if you have a favorite.
did you make this recipe?
Make sure to follow on Pinterest @easyrecipesfromhome for more easy recipes!
Menu this Week
Stuffed Portobello Mushroom Caps
Roasted Vegetable Salad with Whipped Goat Cheese
Smothered Pork Chops with Beer, Bacon, Onion Relish with Hush Puppies
Shrimp and Corn Bisque