Summer means rhubarb and that means time to make some Strawberry Rhubarb Oatmeal Bars.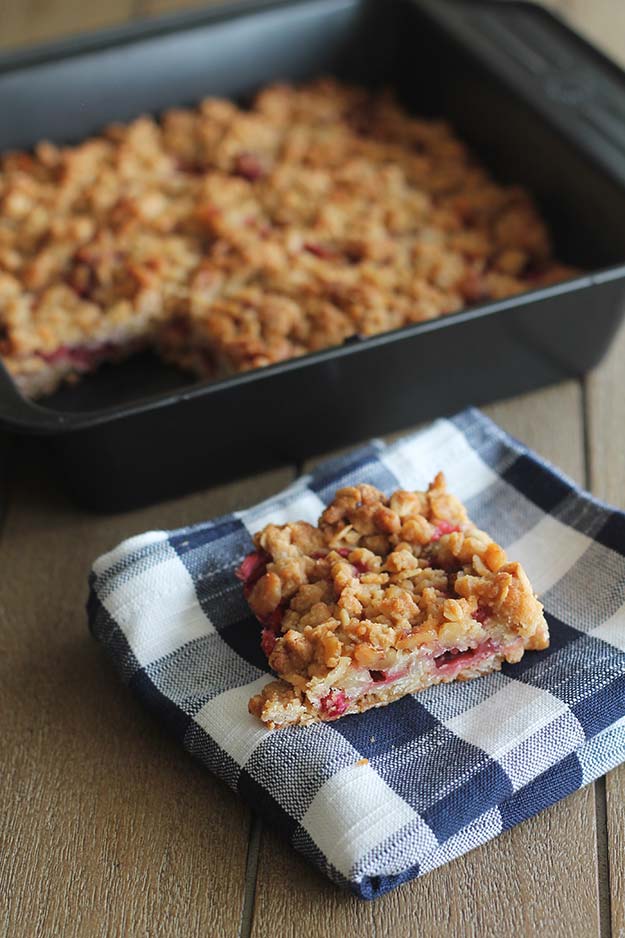 Hey friends! It's been a while. If you've noticed I have unplugged for a couple of weeks. You might have occasionally seen an Instagram or Facebook post but no new recipes lately.
I wanted to clear the mind and refresh the spirit. It does wonders let me tell you. I came back from the amazing Everything Food Conference ready to go all in. And then reality sunk in of all the things that I needed to take care of…myself included.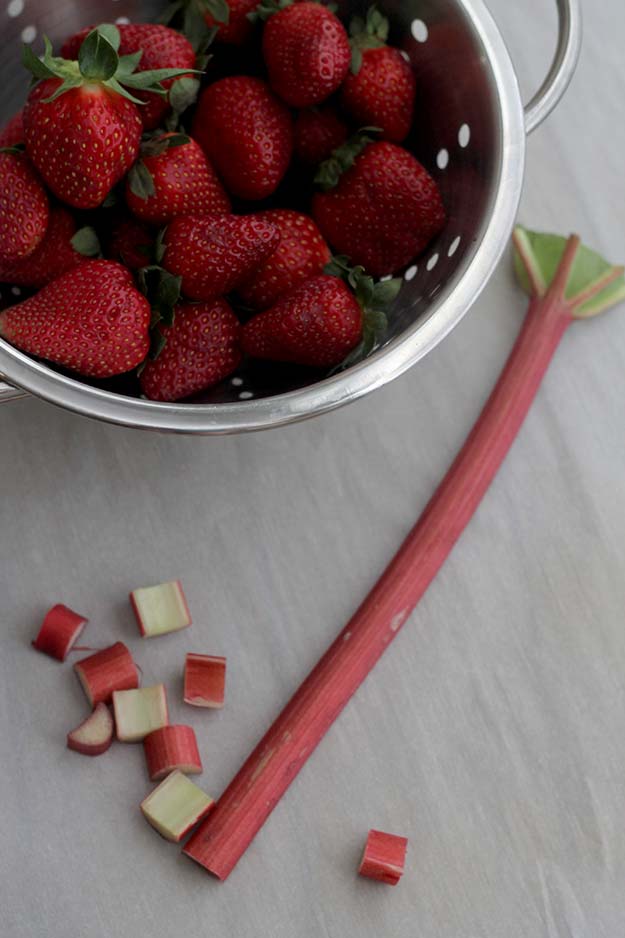 With all that said you will be neglected anymore though. Because while you have been patiently waiting on me I still have been in the kitchen cooking. I have some new recipes going down the pipeline like Chorizo and Street Corn Tacos, Pimento Cheese Biscuits, and Mixed Berry Smoothies….But first things first these Strawberry Rhubarb Oatmeal Bars.
If you take a look back at some of my first recipes…wait no don't do that it's a little scary. Why? Because like I said they were my first ones before I knew what I was doing. So I am taking the time this summer to give love to some new ones and a lot of love to the old ones.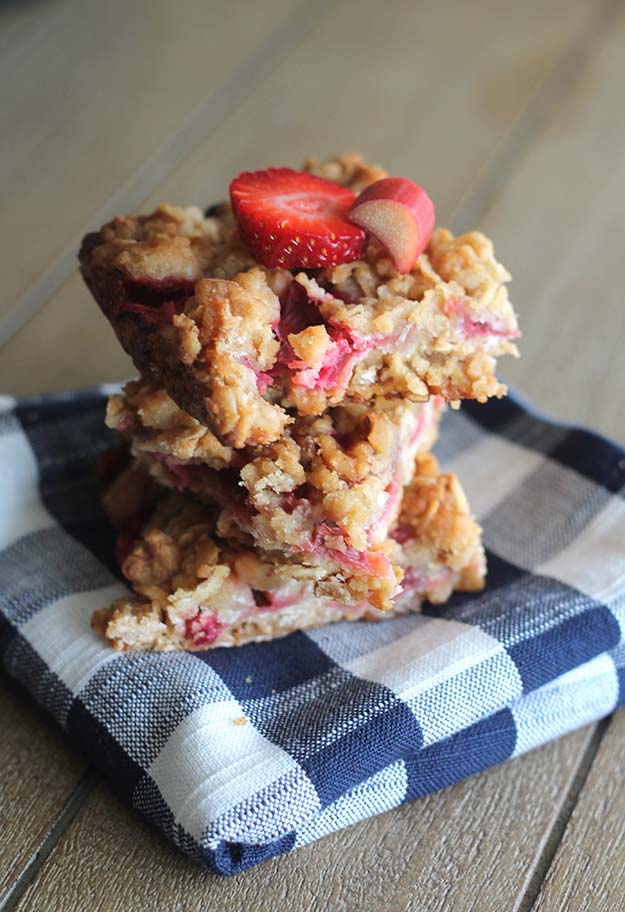 I like to think that these Oatmeal Bars are similar to the my Dessert Crisp. The main difference is I like to put the fruit in a pan and the oatmeal crumble on top for my crisps. And for these bars you have a strawberry and rhubarb filling which is packed together between two layers of the oatmeal crumble mixture and baked.
But feel fee free to serve like a crisp with a little vanilla ice cream. I know we like to.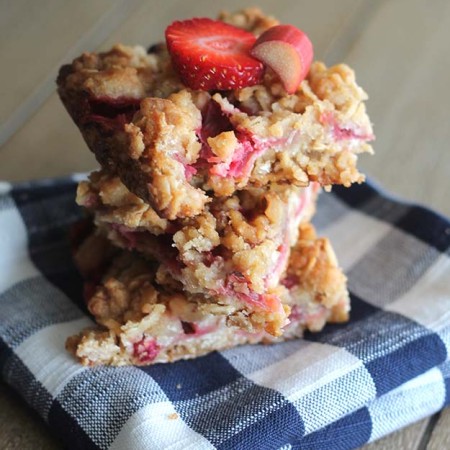 Recipe Card
love it? rate it!
Strawberry Rhubarb Oatmeal Bars
Ingredients
1

cup

diced strawberries

1/2

cups

diced rhubarb

2

teaspoons

white sugar

3/4

teaspoon

cornstarch

2 1/2

teaspoons

lemon juice

1

cup

rolled oats

3/4

cup

all-purpose flour

1/2

cup

brown sugar

1/2

teaspoon

kosher salt

1/2

cup

1 stick unsalted butter, melted

1/4

cup

chopped walnuts
Instructions
Preheat the oven to 375°F. Line a 9x9-inch pan with foil hanging over the sides. Spray with cooking oil.

Combine strawberries, rhubarb, white sugar, cornstarch, and lemon juice in a bowl. Toss and set aside.

Combine the rest of the ingredients except for walnuts in another bowl. If mixture is too wet add a little more flour. Press half of the mixture into bottom of pan.

Spread fruit mixture on top.

Add walnuts to remaining crumb mixture. Crumble on top of fruit mixture evenly.

Bake for 35-40 minutes, until fruit is bubbly and top is golden.
did you make this recipe?
Make sure to follow on Pinterest @easyrecipesfromhome for more easy recipes!