I'm pouring you a cocktail today.
After the past few weeks we've had – it's time for a margarita. And not just any margarita we are talking about a Frozen Cherry Margarita. I told you about the Mexican kick I've been on lately, so what better way to finish it than with a cocktail?!
I remember in college having my first margarita and not caring for it. For one they put too much of a sweet margarita mix in it. Which I believe is a no no when you can make your own mix. And two even though I like margaritas now I thought they were a little too boring. That's why the only other margarita you'll find here is a Tequila Sunrise one.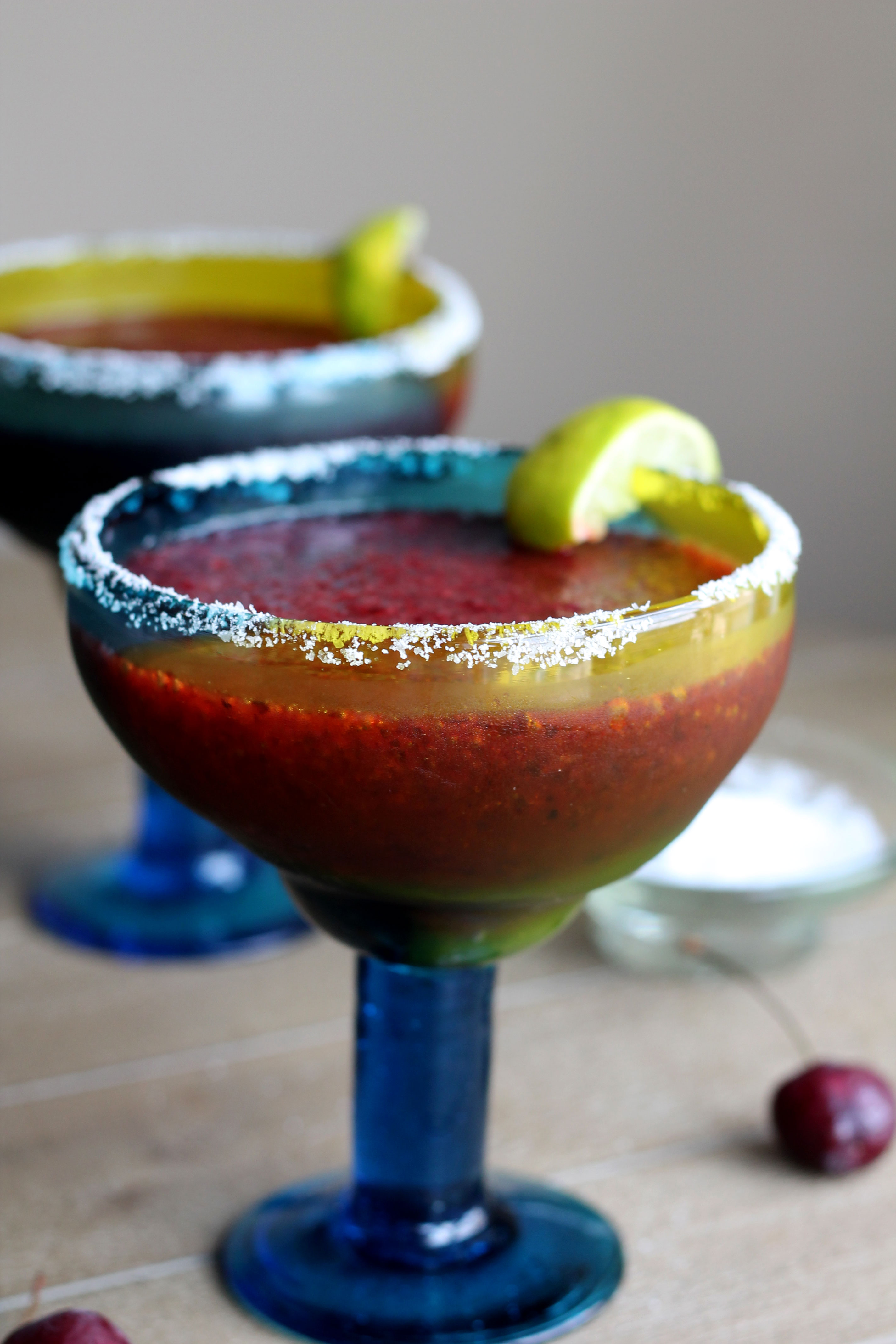 This Frozen Cherry Margarita should have come a little earlier since National Tequila Day was Tuesday. But oh well! Now the question is what are you going to eat with this? Tacos? Enchiladas? At least have some cheese dip – if not you might offend me. Just joking – but not really.
I chose frozen cherries because that way you can have this drink any time of year. But if you have fresh cherries – go ahead and pit those bad boys and toss them in the blender instead.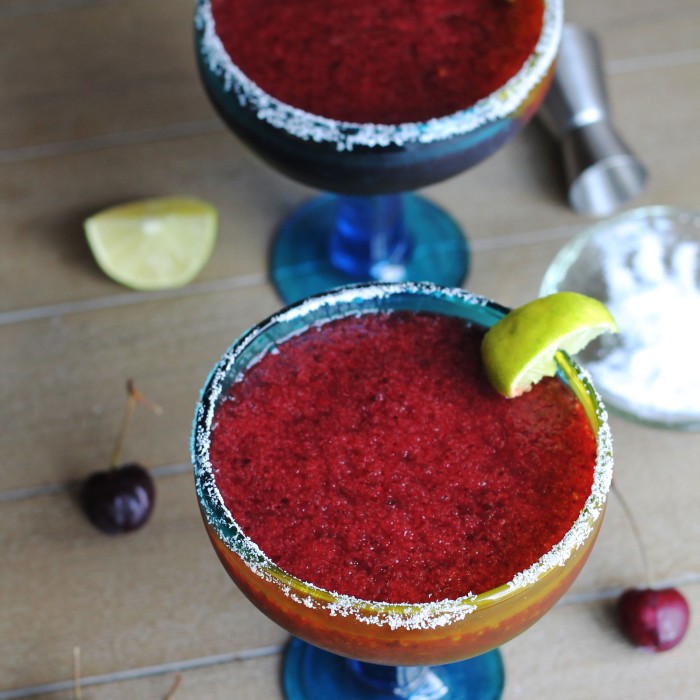 Recipe Card
love it? rate it!
Frozen Cherry Margaritas
My Frozen Cherry Margarita recipe combines tart cherries and lime concentrate with sweet liqueur and tequila. It's the perfect drink for a hot summer day!
Ingredients
2

cupsfrozen cherries

1

cup

ice

1/2

cup

tequila

3/4

cup

lime concentrate

1/4

cup

Triple Sec

1

tablespoon

Grand Marnier
Instructions
Blend all ingredients together.

Wet rim of margarita glasses and dip in salt.

Pour margaritas into glasses and serve.
did you make this recipe?
Make sure to follow on Pinterest @easyrecipesfromhome for more easy recipes!