School is back and so am I!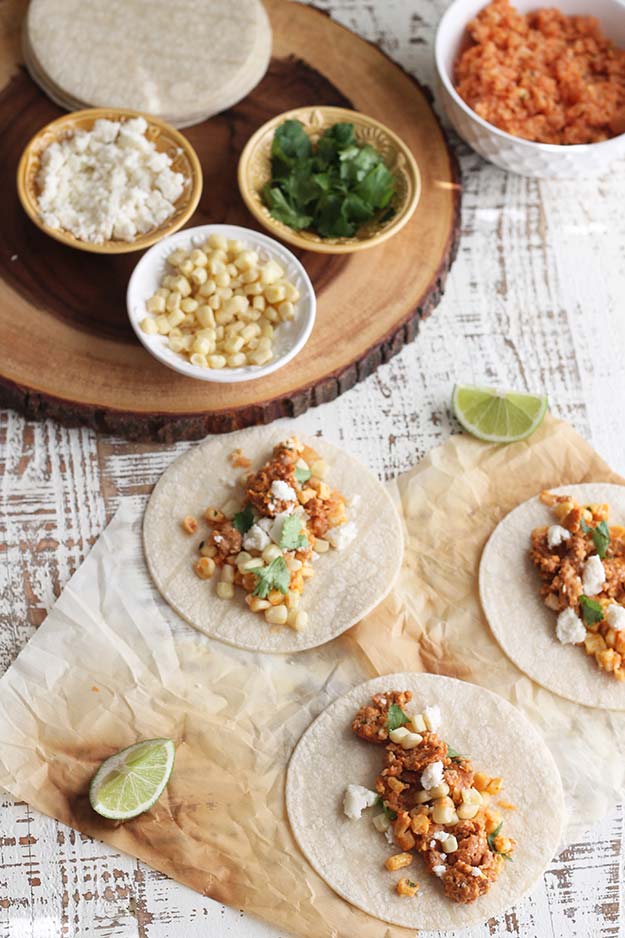 Have you wondered where I've been for the past two months? I have been soaking up the summer with the family and resting. The only place you might have seen me active is Instagram.
I felt God has really been speaking to my heart about being present and not doing my normal multitasking/energizer bunny thing. And you know what? It's been amazing! It's also gotten me thinking about the direction I want to see Hall Nesting go the rest of the year. More on that with the next Friday Feedings post.
But while there are a few more weeks of summer I thought I'd enjoy some more berries, stone fruit salads and of course some more corn. So I don't know about you but when a Mexican craving hits a member in our family it hits hard and you won't see anyone complain. And since they put a Taco Mama in super close to us now I figured we better start making some tacos at home or Mama is gonna go broke.
I can't remember when the first time I had Mexican Street Corn was but now if I see it on the menu I always get it. But you know me I always gotta step it up a notch. And even though I do love a good chicken or shrimp taco I knew that adding a little more flavor and spice with some chorizo was the way to go. Then throw in some some fresh cilantro and lime juice to finish everything off.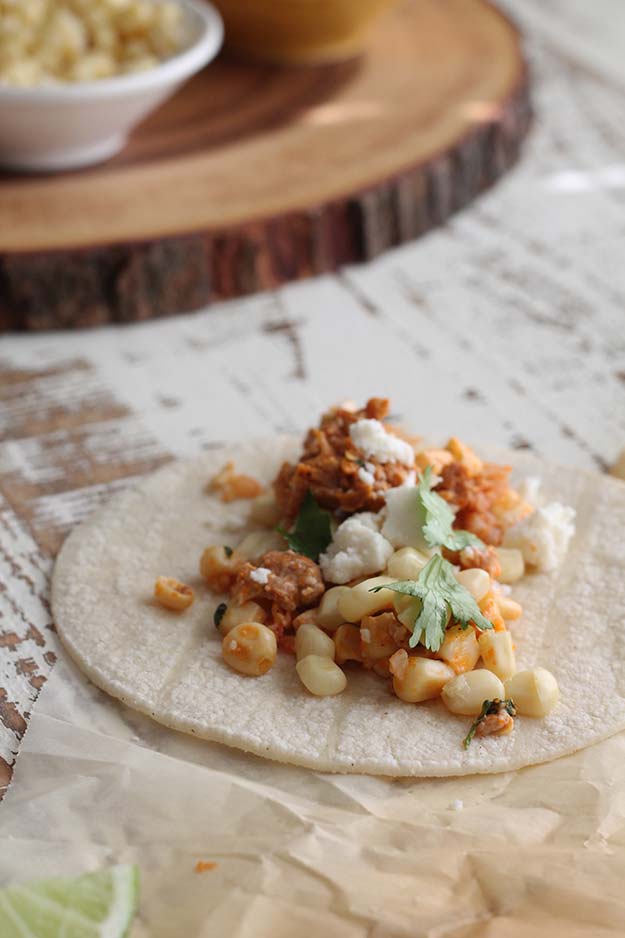 These Mexican Street Corn and Chorizo Tacos are the perfect handheld treat – making them a great weeknight dinner option or game day finger food! So go ahead pour yourself a margarita and have a taco night with some family and friends. Because who doesn't love a twist on a classic?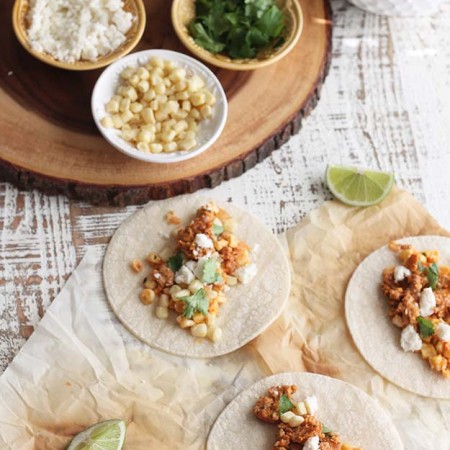 Recipe Card
love it? rate it!
Mexican Street Corn and Chorizo Tacos
Ingredients
2

cups

of white corn

1

tablespoon

vegetable oil

1/3

cup

of crumbled cojita cheese*

1/2

tablespoon

lime juice

1/4

teaspoon

chili powder

2

tablespoons

mayo

3

raw chorizo links

about 1 pound

2

tablespoons

chopped cilantro

6-8

Small Tortillas
Instructions
Heat oil in large nonstick skillet over medium-high heat. Add corn; cook 10 to 12 minutes or until corn starts to brown, stirring occasionally.

Remove corn from pan and place in bowl. Add cheese, lime juice, chili powder and mayo to bowl. Mix together until fully incorporated.

Preheat a large skillet set over medium high heat. Remove casings from chorizo, add to pan and cook. Break up large chunks into smaller bits, until browned and slightly crispy, about 10 to 15 minutes.

Transfer chorizo with a slotted spoon to a paper-towel lined plate; then add to bowl. Mix.

To serve, divide amongst tortillas and garnish with cilantro.
Notes
*Substitute crumbled queso fresco or grated Parmesan
did you make this recipe?
Make sure to follow on Pinterest @easyrecipesfromhome for more easy recipes!