Salmon, Arugula, Parmesan Wrap with Crunchy Pea Salad – this wrap comes from Real Girls Kitchen Cookbook and this salad is so light & refreshing!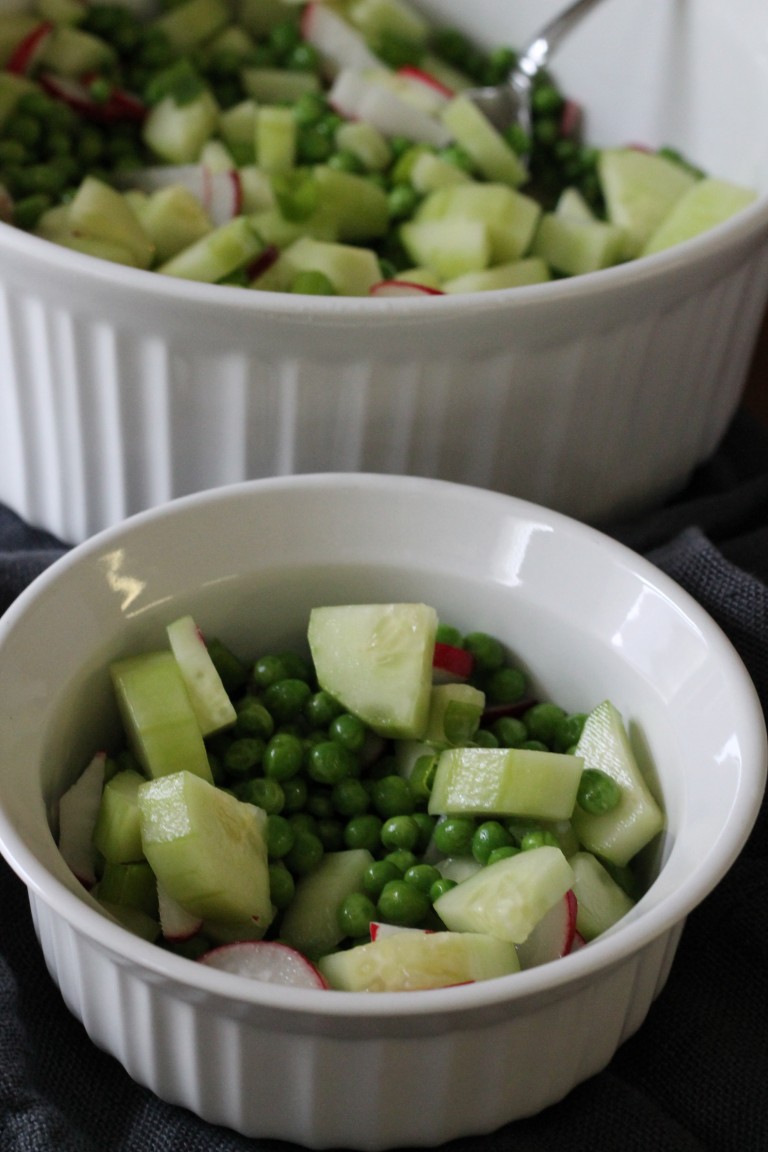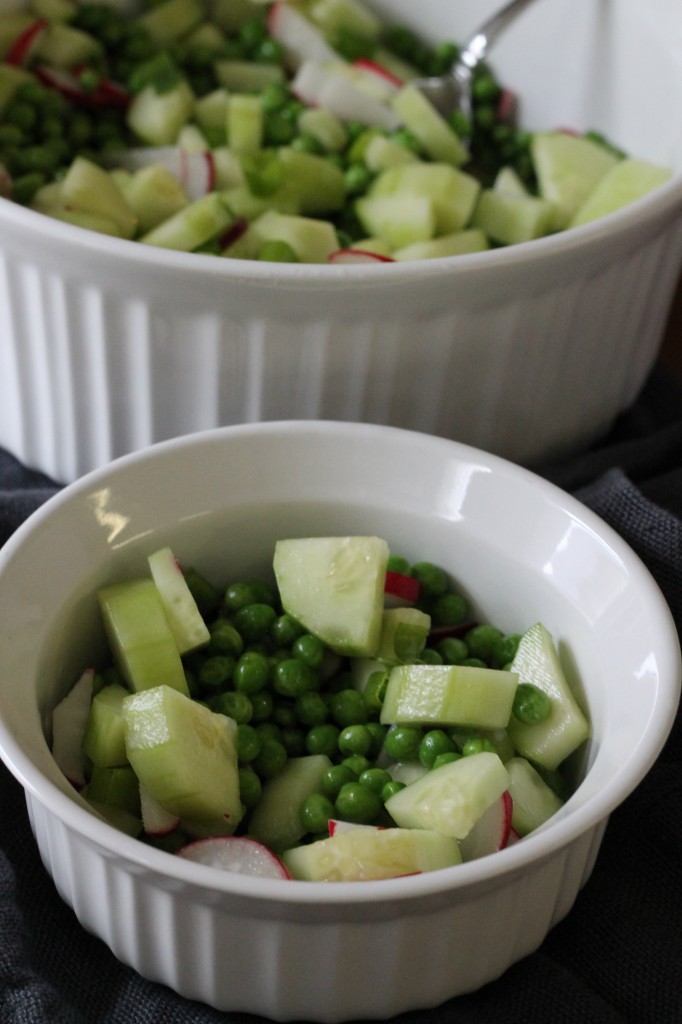 Slow Cooker Ribs with Twice Baked Potato Casserole and Glazed Carrots – BBQ Season is almost over so what better way to keep it going than putting a slab of ribs in the crock pot? And I grew up eating Twice Baked Potatoes but the one thing I hate is when the skins don't hold up – so ditch the skins! And these carrots were actually the first dish I ever made by myself in high school.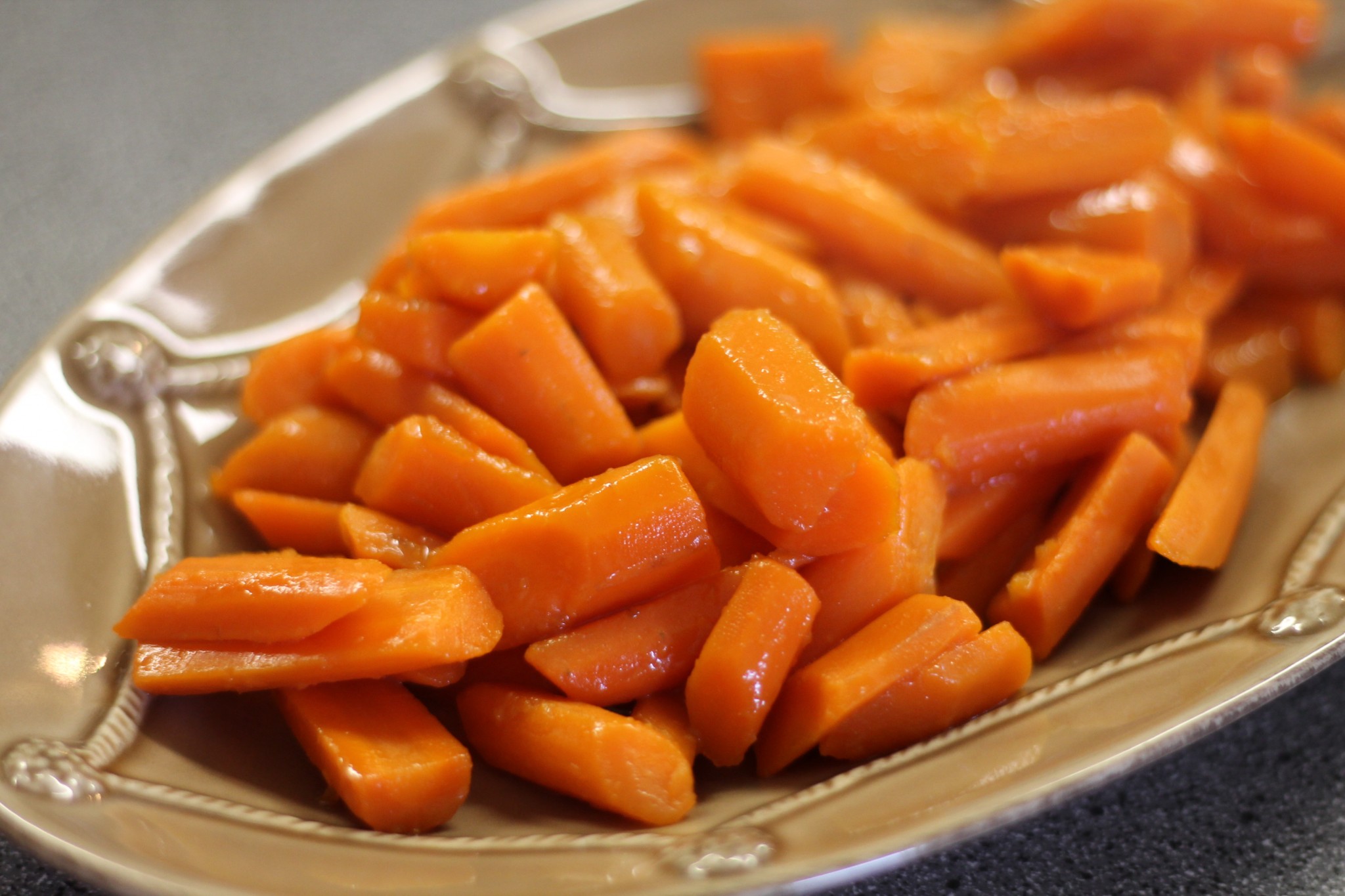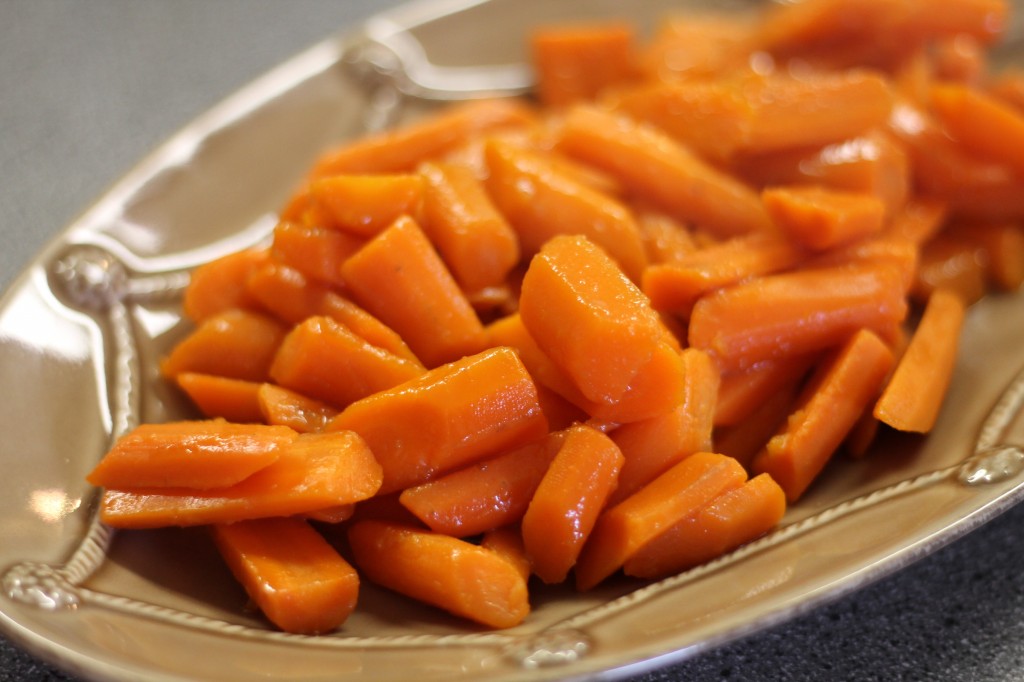 Goulash – this classic Hungarian dish is full of ground beef (which we all know I have a freezer full of), tomatoes, pasta, and spices. I see a very messy baby in my future.
Dessert: Chocolate Crunch Bars with Bourbon Caramel Sauce – I made these years ago when I tried out Bakin' Friends started by Steph's Bite by Bite. I didn't have enough time to put into this group but I was sure glad it kick-started me into baking.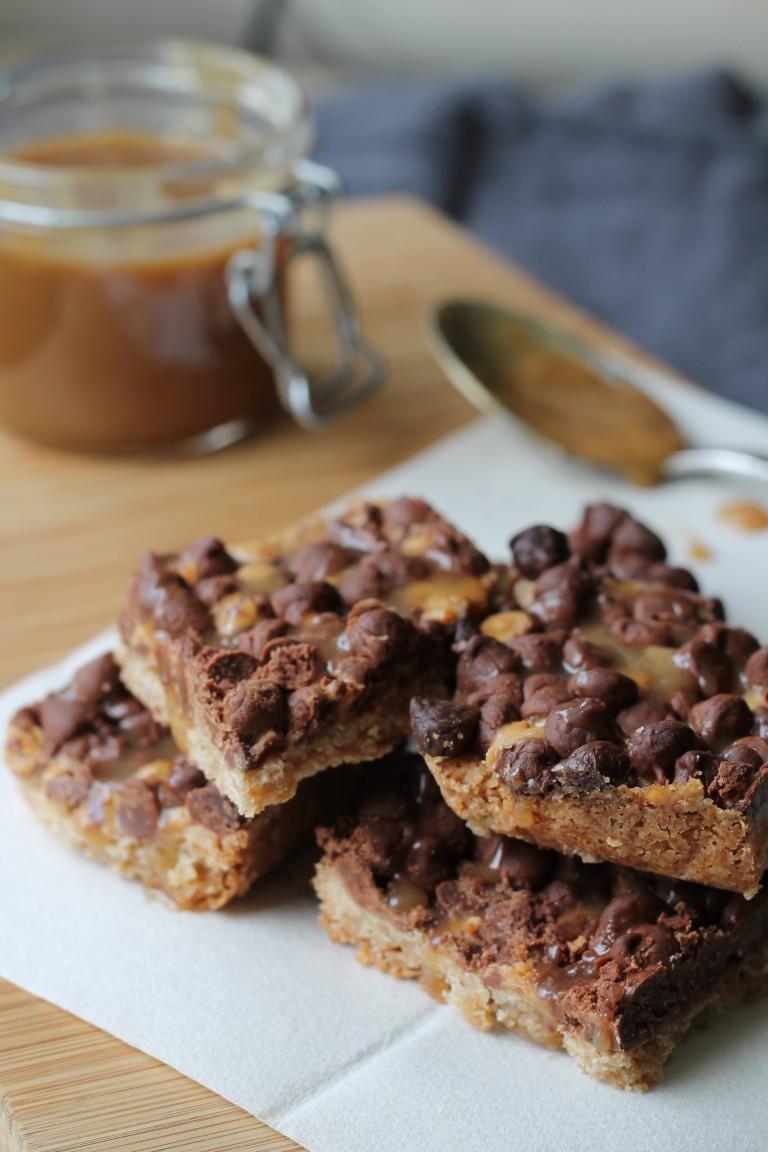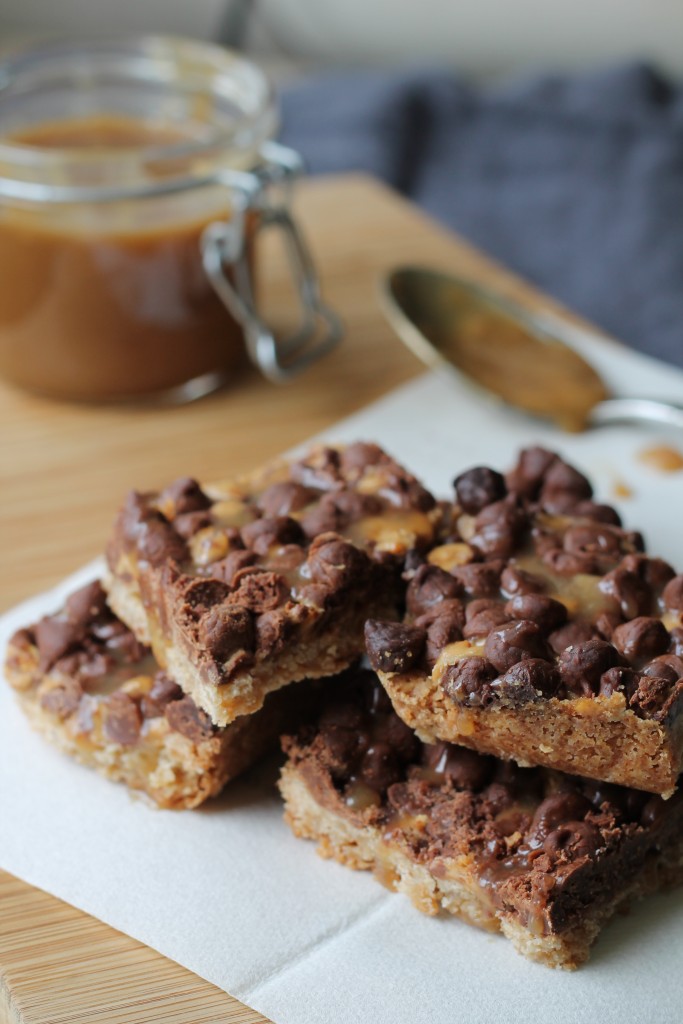 What's on your dinner menu this week?