So as you can tell I have been absent for some time. I have a ton of new job responsibilites that have kept me pretty busy and a little exhausted after work to come up with a ton of new recipes. And if I am really honest I have been having a little bit of writer's block on what to share with yall! But I got to go home to Alabama for 9 whole days and I feel totally refreshed! I had some great dishes that will obviously have to wait until next month's post but am delighted to share some restaurant favorites as well as my own from February!
John and I went to R Bistro for Valentine's Day and I got a light salad with pomegranate, orange, and goat cheese. I think I need to add pomegranate to my go to salad (mixed greens, roasted beets, caramelized onions and whipped goat cheese) to top it off!
And then for dinner I had the Pan-seared duck breast with pomegranate sauce and a sweet potato cake. What can I say I rarely see pomegranates in the grocery stores or markets so I got my filling of it that night. And if duck is on the menu I rarely turn it down.
We also had a dessert that the waiter talked us into…let's just say this is why I pick out my own food. No picture or description is worth it!
And with all the ground venison we have in the freezer nothing is better than a good ol' burger with bacon & swiss cheese and homemade french fries!
Or if you need a healthier dish than burger and fries you can always try out my Southwestern Hash which is perfect for breakfast or dinner.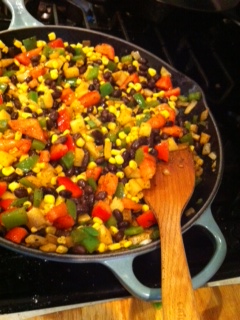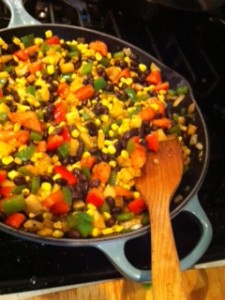 But nothing beats chocolate, mint, and coffee does it? These Andes Mint and Espresso Brownies would be perfect with some vanilla ice cream!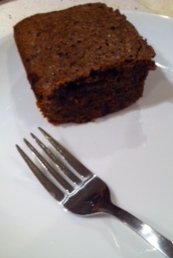 Now that I got my groove back stay tuned for my homemade meatball recipe coming this week!
Menu for the Week
Blue Moon Pulled Pork and BBQ Baked Beans
Caprese Chicken and Roasted Squash
Grilled Pheasant with Asparagus, Tomatoes and Garlic