A big fad with bloggers lately is to do "Friday Faves," so I decided to jump on the bandwagon since it would be kind of a fun thing for me to do to talk about food, the baby and anything else I want to…
Baby Update: I was 21 weeks yesterday and John Grayson is now the size of a carrot (10.5 inches). I thought I would put the length now since John is convinced a banana (last week's food comparison) is bigger than a carrot and our son could now be shrinking. How silly! Recipe to match this week: Glazed carrots or root vegetable gratin. What is your favorite carrot dish?
Nesting has been going in full force! His nursery furniture should be here within a few days! I am beyond ecstatic. These are some of the things going above his dresser/changing table – obviously some of the pictures will be changed. And that's the new pretty rug I got at Christmas for the nursery! Theme of the nursery is rustic woods with the colors of sage, neutrals, and accents of crimson.
What I am watching lately….I have a few new favorite TV shows (yes I know how could I watch any more TV?) Hostages and Almost Human. Ever seen them?
My new recipe cards that I got for Christmas from my friend Mackenzie who also did my gender reveal announcement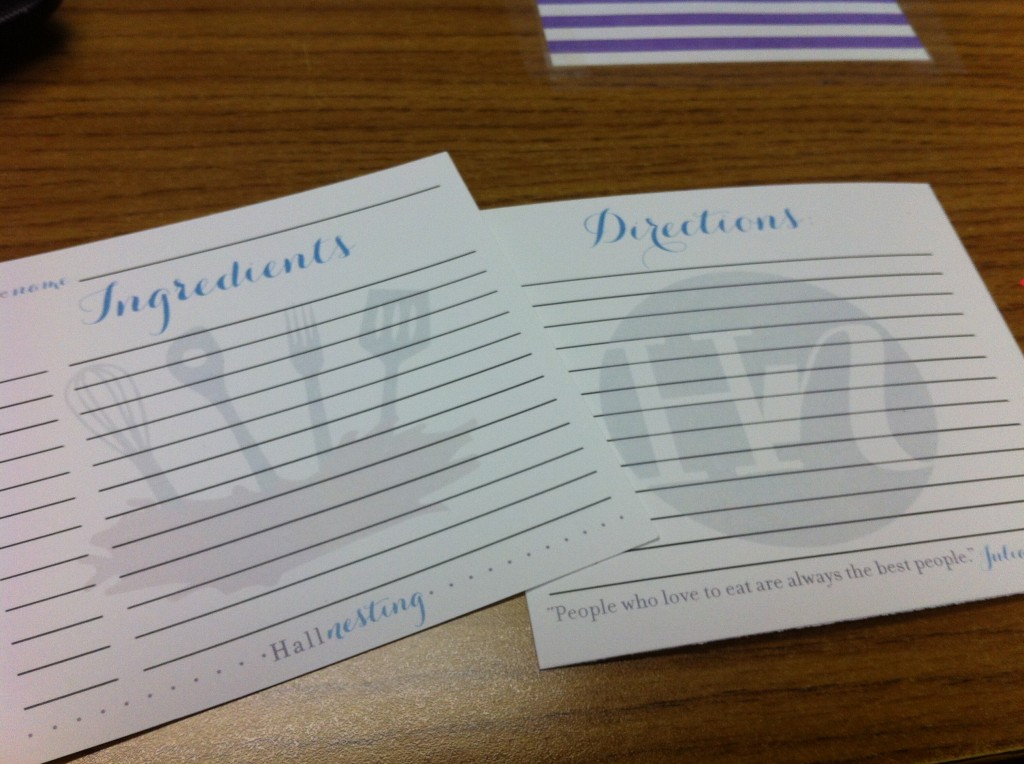 What I reading lately….Recently John and I had to empty our small bookcase for John Grayson's nursery. And I realized we both handle reading the same way. We read a ton of books at once. I am reading 2 books on baby stuff, The Hundred Foot Journey, The Cookbook Collector and Crazy Love. Does anyone else read lots of books at once or are we just crazy?
Things I have been meaning to cook lately: more food off my food bucket list, Thai Red Curry Rice Noodles with Crab Meat & Pimento Cheese (both new recipes) and Baked Ravioli (pictured below) & Spanish Croquettes (both recipes I need to perfect so I can share them with you)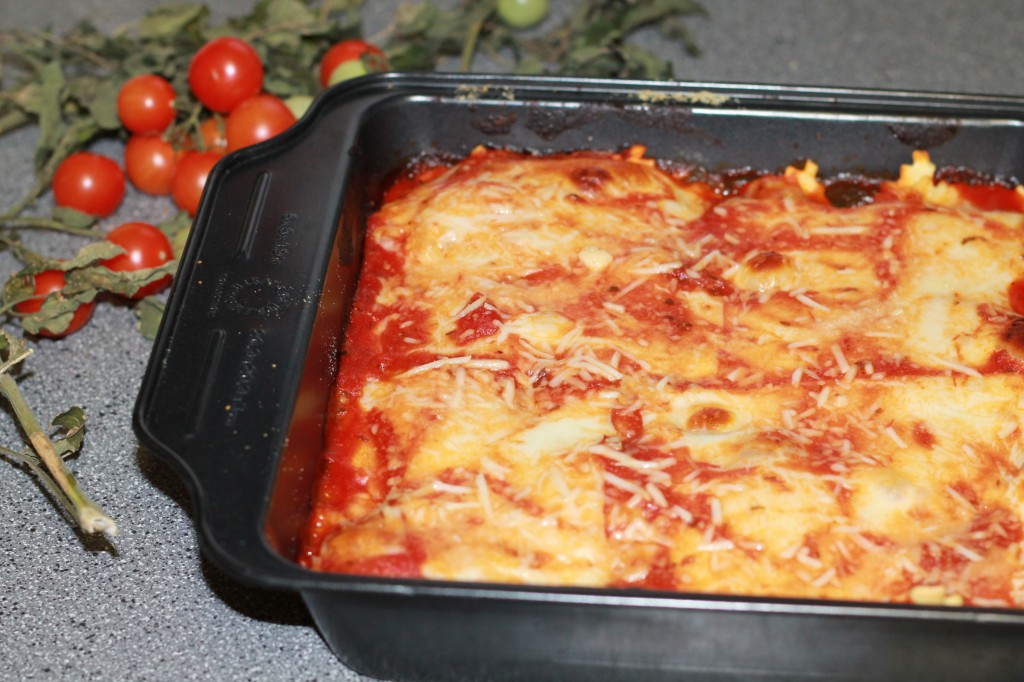 My inner nerd is about to be outed on my blog…some days I miss school. Ya I am that girl – I blame my parents who were educators. But I have started studying for my HR Certification test which I plan to take in 2015. And also I have been studying more about photography and website design.
New favorite quote: "An empty pan is like a blank canvas." This quote keeps popping up everywhere. It kind of reminds me about my view on making a pizza from scratch.
That's about it for now! Have a wonderful weekend!