I can't believe the holidays are right around the corner.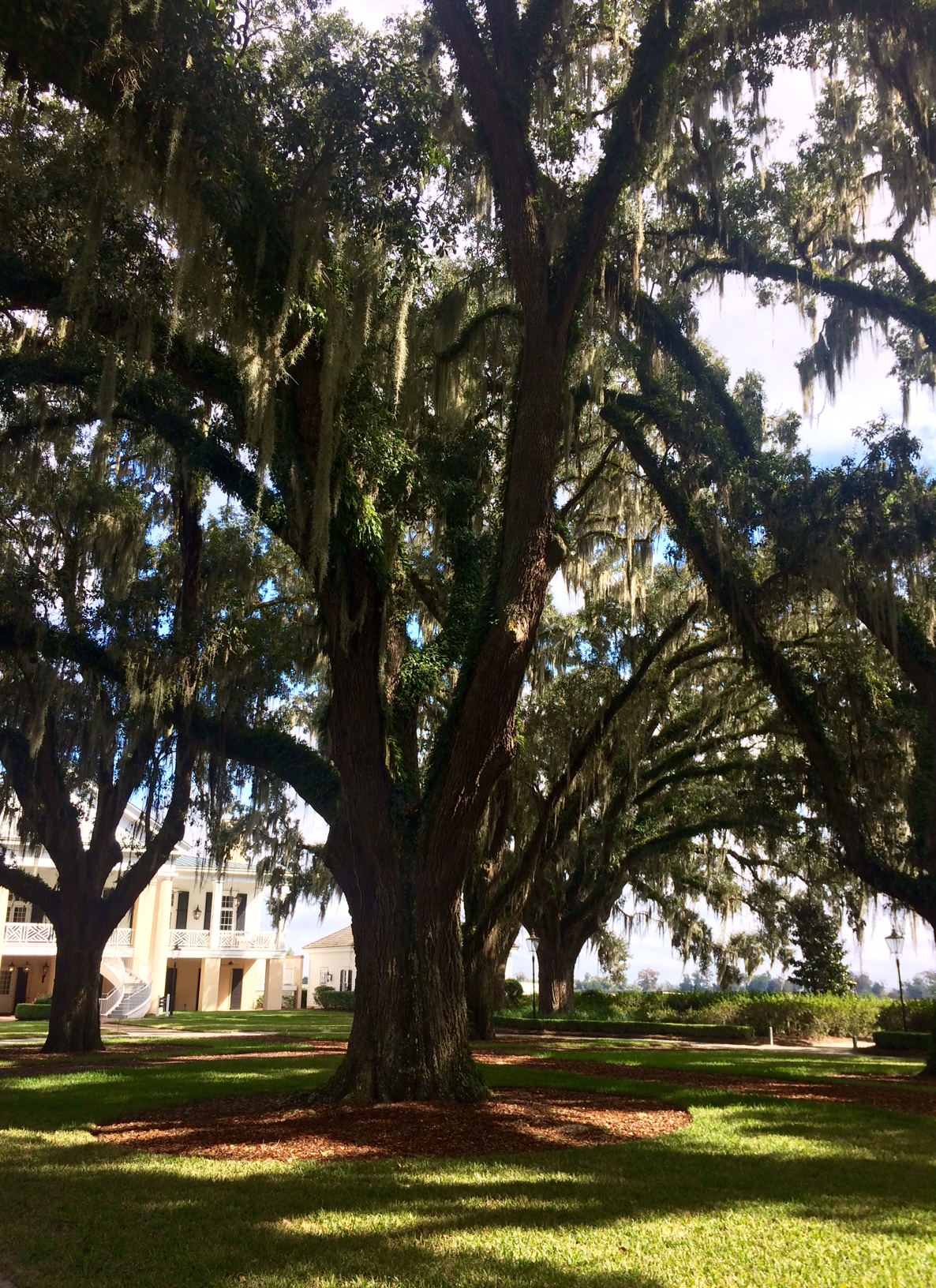 Speaking of holidays….you did see where we went for me turning the big 3-0! Beautiful Savannah!
I'd have to say my favorite eats from there were this Inside Out Ravioli (think of the normal cheese filling as the sauce and the tomato sauce as the filling), Pan Seared Jumbo Lump Crab Cake and Fried Green Tomatoes with Remoulade Sauce, Sauteed Shrimp with Country Ham Gravy and Cheddar Cheese Grit Cake, and an appetizer trio of Fried Green Tomatoes, Shrimp and Grits, and Fried Oysters.
Definitely need to get back into the gym after this weekend!
It was an amazing weekend away with family and friends…except for that dreaded phone call that John Grayson got the stomach bug. First weekend away from both kids and first time he has ever gotten sick. Poor boy! But he is over that and now both are fighting off a cold. Prayers are much appreciated!
I can't believe he is almost 18 months already!!
And this is Amelia's one month picture but in a little over a week I already have to take her 2 month old pictures. I heard the saying recently that the days are really long but the years are so short – so true!
So I recently received a fun cocktail book from John's aunt so I have been trying a few things. I made this Apple Cider Sangria a few weeks ago and have a fun champagne cocktail to share next month!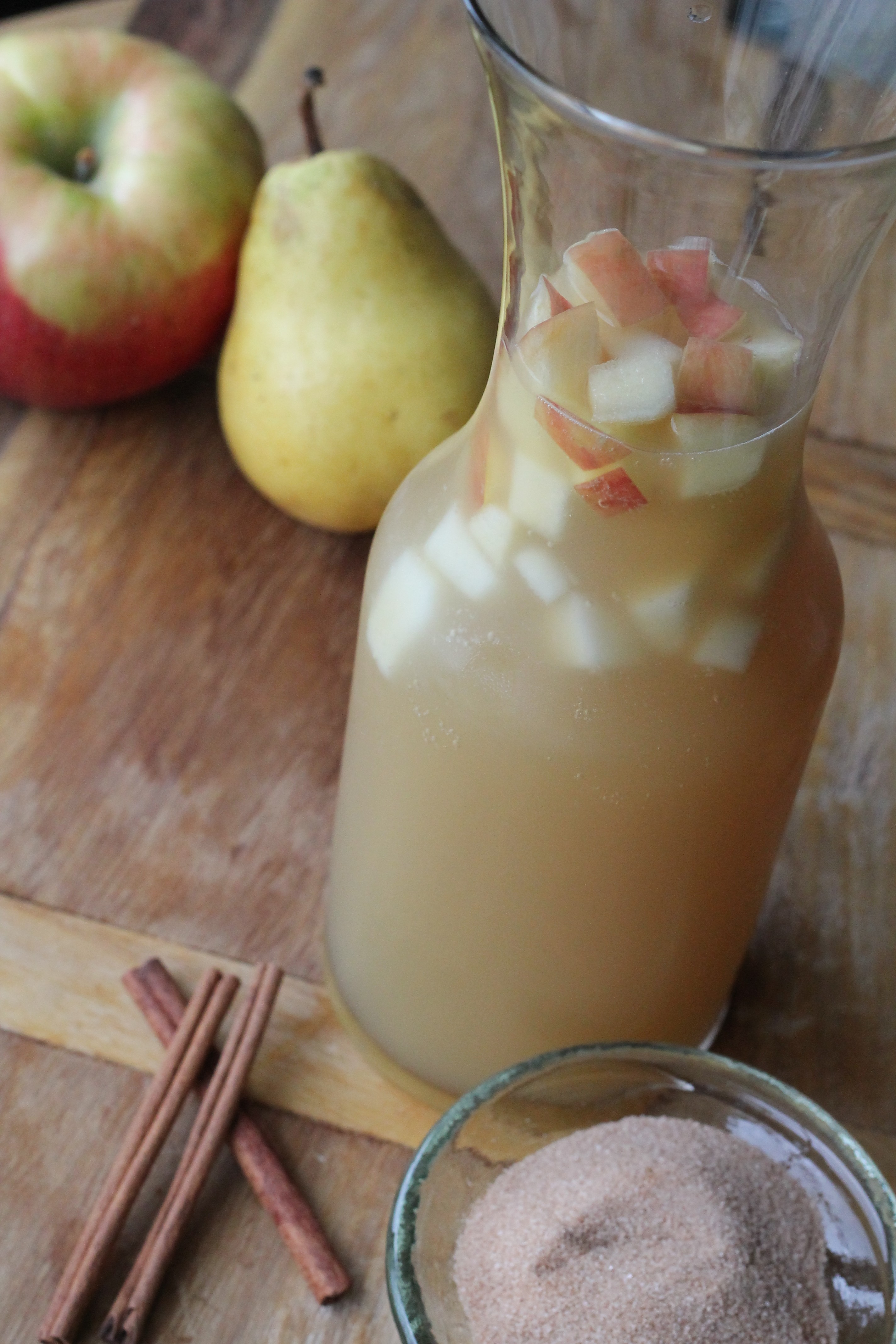 Speaking of upcoming recipes – I have a Beef Stew, Glazed Ham and a few others up my sleeve. Have you been making anything special in your kitchen lately?
I can't wait for you to see my Apple Pear Crisp for next week just in time for Thanksgiving!
A few months back there was a festival at the lake. Look at all these spoons!!! Food blogger heaven right there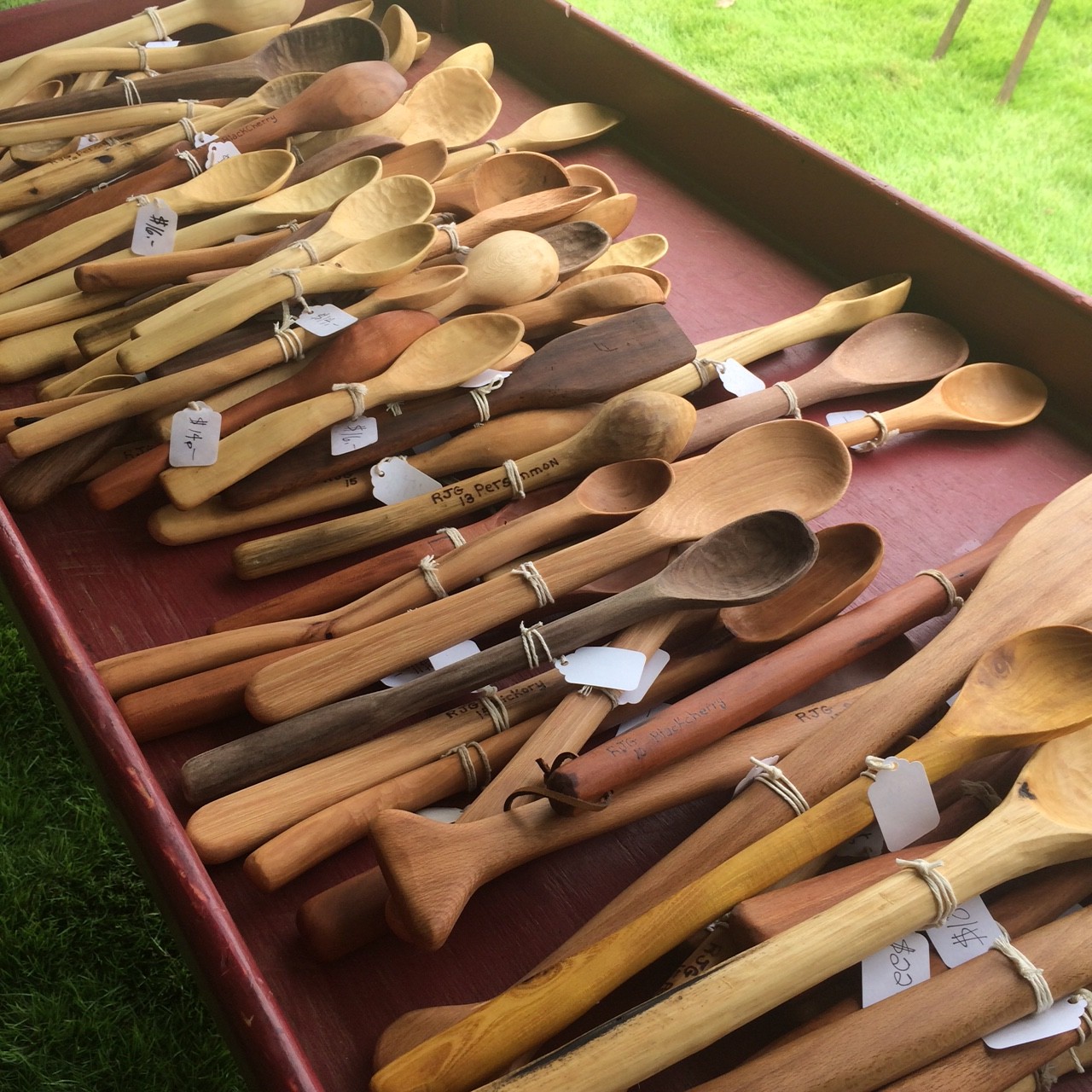 Other things I am loving lately…
I am the furthest thing from a fashionista, but I have been loving this fashion blog lately.
I have been trying to narrow down what I am making for Thanksgiving. I still have yet to find the perfect green bean casserole (my Uncle's favorite) but this one might be a contender to try out.
If you are looking for a good Christmas gift you need to check out my very talented sister in law's jewelry. John recently got her to make a bracelet for me that had my birthstone, his & John Grayson's birthday stone, and Amelia's birthstone on it.
Thanks for listening to all my ramblings! Hope you get into the kitchen this weekend and make something yummy!