If you saw all the goodies we ate last week then you know I had to lighten it up a little this week. For starters: Chicken, Cranberry, Apple and Pecan Salad – I mean I don't think it could get any more festive or fall-ish than this.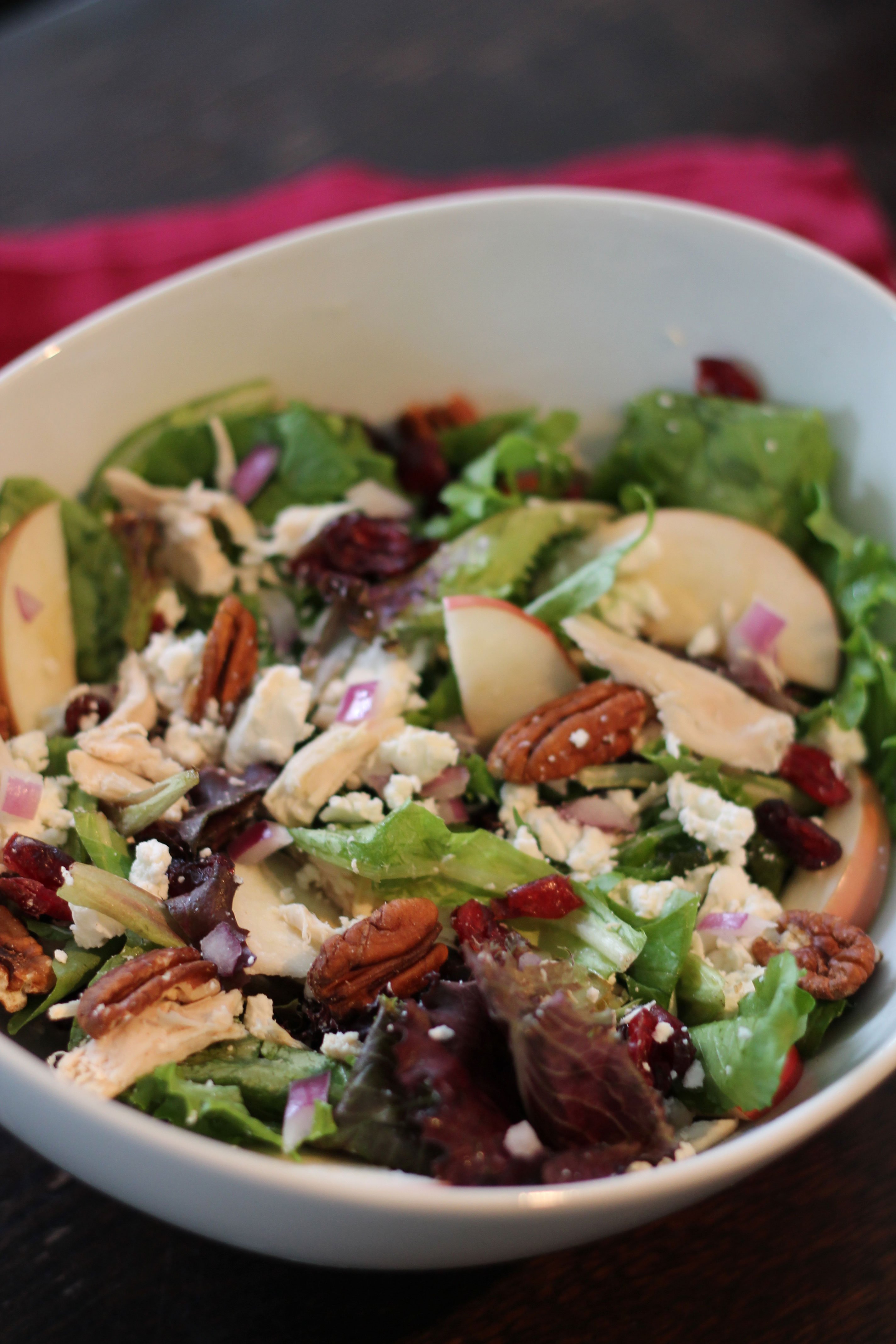 Roasted Winter Vegetable Sandwich with Pesto and Goat Cheese – Remember when I made this salad? Well we had tons of leftovers each time I was recipe testing it, so instead of having the same salad for the next meal I made these sandwiches with my basil pistachio pesto and used that same whipped herb goat cheese too from the original salad.
Butternut Squash and Black Bean Tacos – I love tacos! Who doesn't? To continue with things on the lighter side I decided I am going to recipe test a vegetarian taco. I thought I needed to add one to my repertoire since I have a fish one, shrimp one, and even a slow cooker pulled pork version. I hope John can get on board since two of of the 4 meals this week are vegetarian.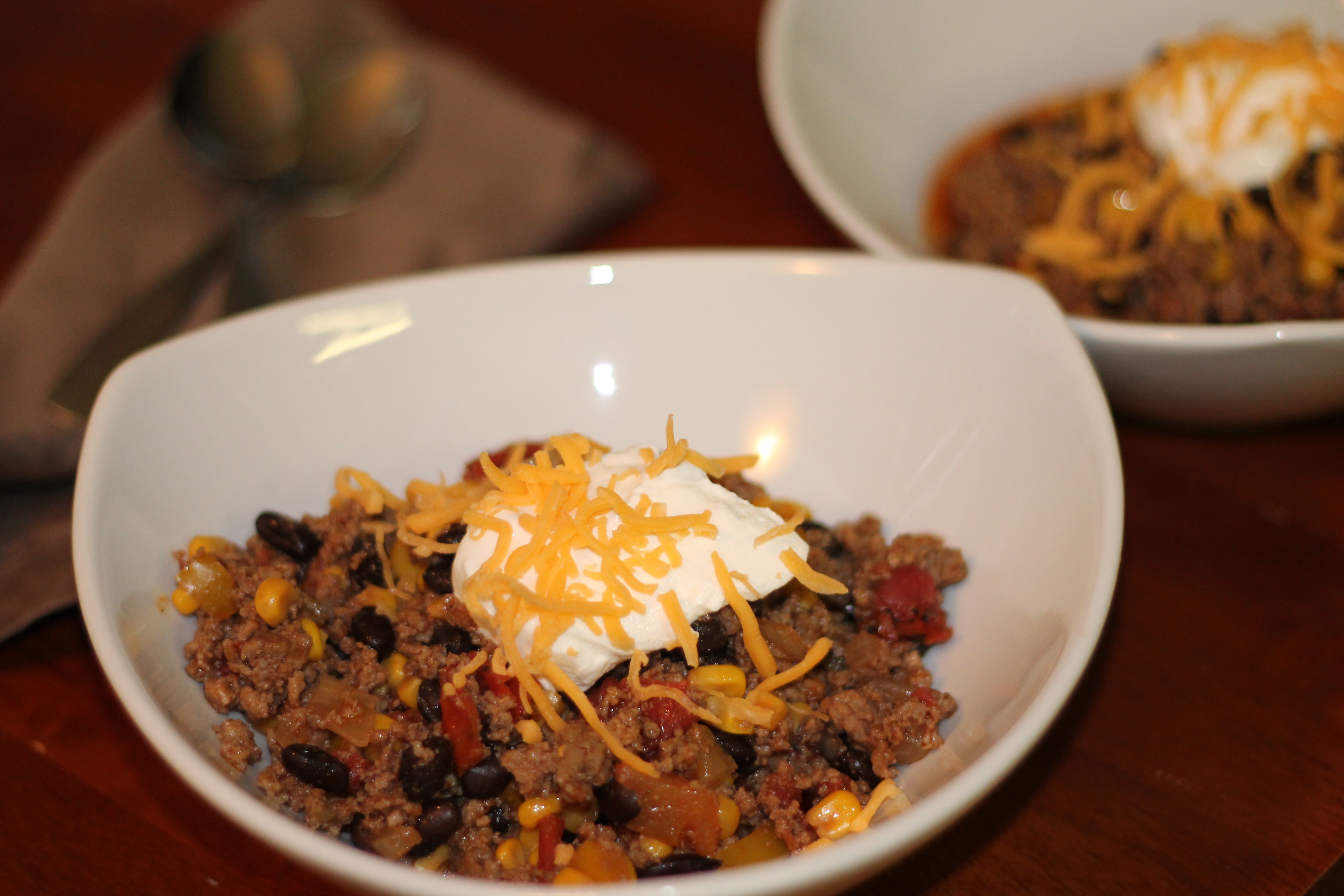 Fiesta Chili – I have definitely been pulling out some freezer meals lately and this is one of them that I made before Amelia was born. Slow cooker and freezer meals have become my best friend with a newborn and toddler now in the mix. And let's be honest there is nothing better than a hearty bowl of chili when it's dreary, rainy, and cold outside (all last week and supposedly this week).
What are you cooking this week?